Highlights
2011 - First performance of our opera "Helike Athanatos"
A 20 person orchestra from Vandaa (Finland) performed together with the Greek opera singer Maria Kanellopoulou as a soloist two songs from our opera "Helike Athanatos" and other songs in the cultural center of Aigio. The mayer of the town Aigio and Dora Katsonopoulou, who is the head of the archeological excavations for the discovery of Helike, attended the performance.
You can find more information about our opera "Helika Athanatos" and the composition competition here.
In 2011 the Hellenikon Idyllion held the Agon Armonias competition for the first time.
The task was to chose a phrase or poem of an ancient Greek poet or philosopher and write an own poem integrating this phrase or verse and finally to set the poem to music.
You can find the results and further information here.
The Choral Society of Lower Saxony performed the "Canto General" by Mikis Theodorakis with orchestra and choir with 130 persons in total.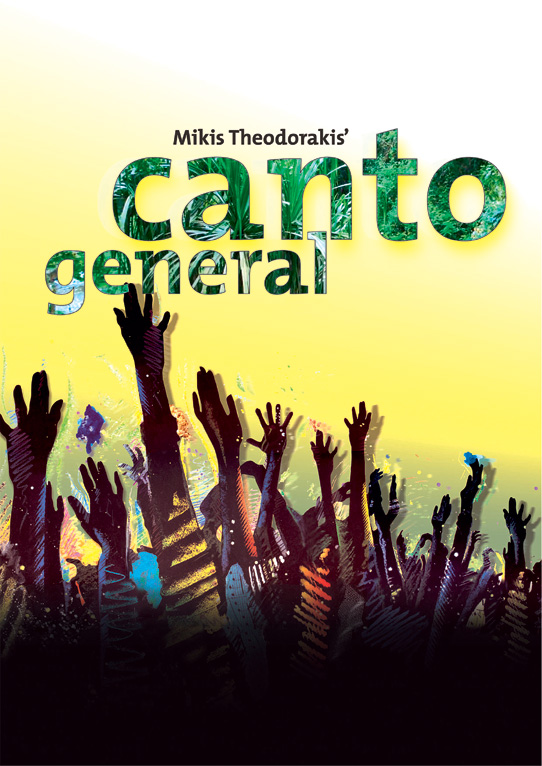 Concerts were organized in the concert hall of Patras and in the gymnasium of the town Derveni close to Corinth.
Mikis Theodorakis was guest of honor at the perfomance in Derveni, where he also held a speech. It was translated by Andreas Drekis, manager of the Hellenikon Idyllion.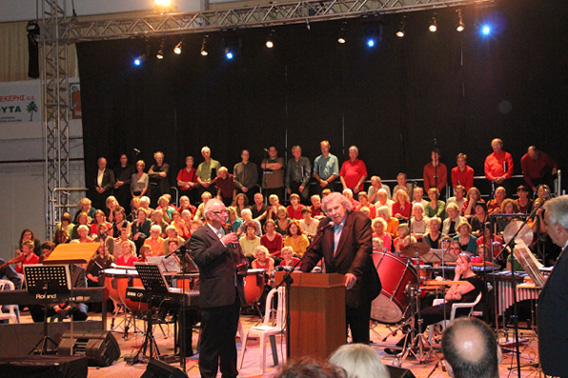 16 singers from the music universities of Berlin and Leipzigperformed the opera "The Marriage of Figaro" with piano accompaniement.
The performance took place on the big stage in our garden.
The Hellenikon Idyllion held an artistical - philosophical competition, which celebrated the Greek language and culture and also strengthened the understanding of both.
Here is an example of a winning works: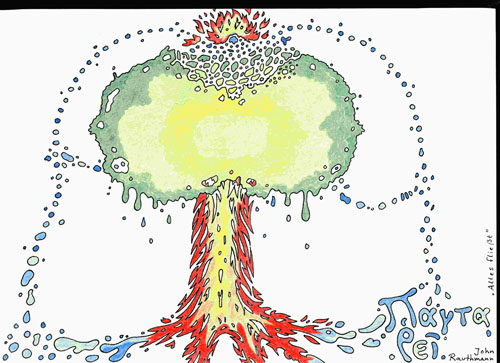 2004 - "Orfeus and Eurydike" in our garden
In July/August 20014 the opera studio Meran performed the opera "Orfeus and Eurydike" in the ancient theaters of Argos and Oiniades with 90 young musicians. They rehearsed in our garden and one show aso took place here.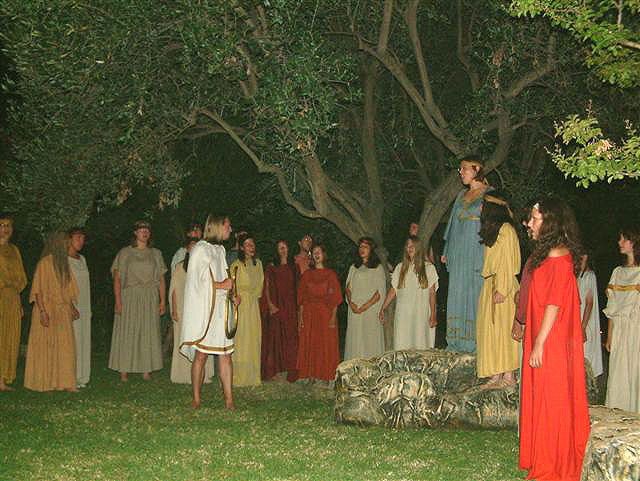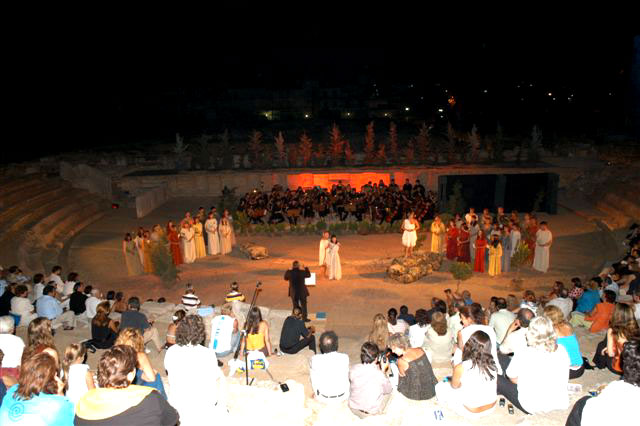 The performance in the ancient theater of Argos.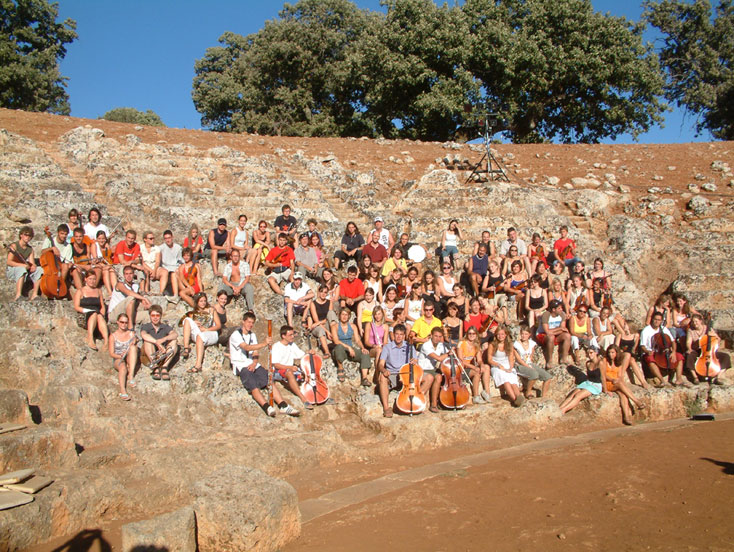 Before the show in the theater of Oiniades.
2003 - "The Wrestling Match"
An extract of the winning composition of the international competition honoring the ancient poet Pindar and the Olympic champions of the ancient world by Andrew Michael March was performed by the Chorus Urbanus of Malta on September 20th, 2003 in Aigio.
You will find more information about the international competition honoring the ancient poet Pindar and all the results of the competition here.