Visit "Hellenikon Idyllion" alos in winter time! Enjoy the pleasure of playing music and feel inspired by the lovely sourrounding! Look forward a snowless winter in our 4000qm organic "Garden of the Muses and Epicurus"…
We have several stage areas. In the upper part of the property there is a 70 square meter large stage with a wooden floor and a 100 square meter large court space. This can be used for theatre or musical performances.
On the right a pavilion exists of 35 square meter size.There is a baby grand piano which can easily be pulled onto the large stage. See our website http://www.idyllion.eu/ for our annual program and for pictures.
This shall serve as an inspiration for a visit. You are very welcome to carry out your own project with us. The second, lower stage at the front part of our yard is also canopied and centred in a 4000 square meter orchard and flower garden.
The distance to the upper stage is roughly 70 meters. If you hire all of the facility, it would be possible to open a third or fourth stage next to bungalow number 2 only 30 meters away from the beach and an area next to the open air baking stove.
These two stage areas are protected from rain and sun by a canopy decorated with naturally grown grape-vines.
A number of practice rooms are available such as the music pavilion, the club room basement, and two further practice rooms, each 15 square meters in size. They are all equipped with mechanical pianos and can be locked.
On top of this there are 4 E-pianos, a cello, a double bass, 3 concert drums, a drum -set and two congas. This can be used anywhere.

Supported cultural projekts in winter at "Hellenikon Idyllion"
From November 2016 until April 2017
A winter without snow for culturally and musically creative people who are young-at-heart and who would like to spent some time at Hellenikon Idyllion in order to escape the frosty winter in their own country.
In order to our two supported projects "CLASSICAL SOUNDS AND SEA" and "CULTURAL-COOPERATION: SUMMER AND WINTER" we offer one- and two-room apartments uder special conditions, which will only cover our own expenses as heating, gardening, music equipment, organisation, etc.
Please feel free to contact us if you are interested! We will find an optimal solution together! Prices on agreement! M
More Informations about our Support cultural Projekts in
http://www.idyllion.eu/en/programm16.html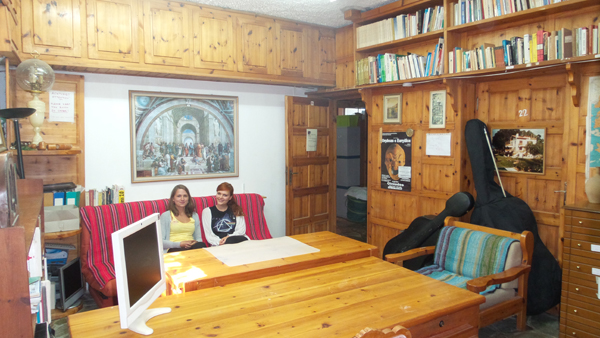 You will have the chance to use our music equipment, the library, as well as our fruit and vegetable garden and the stone oven including firewood free of charge.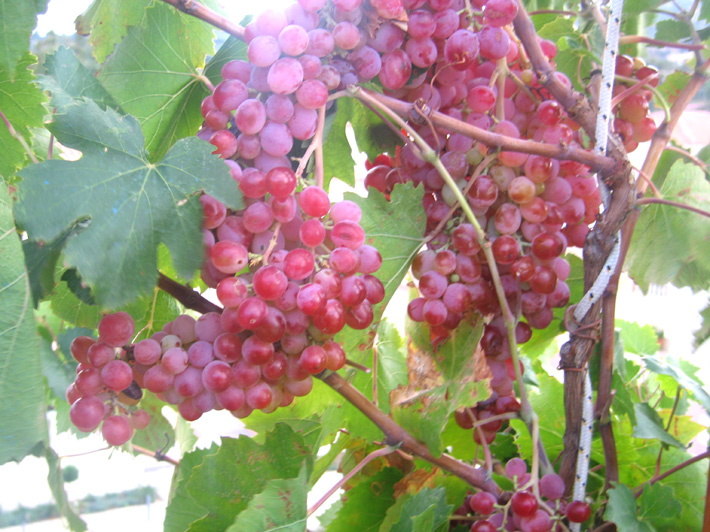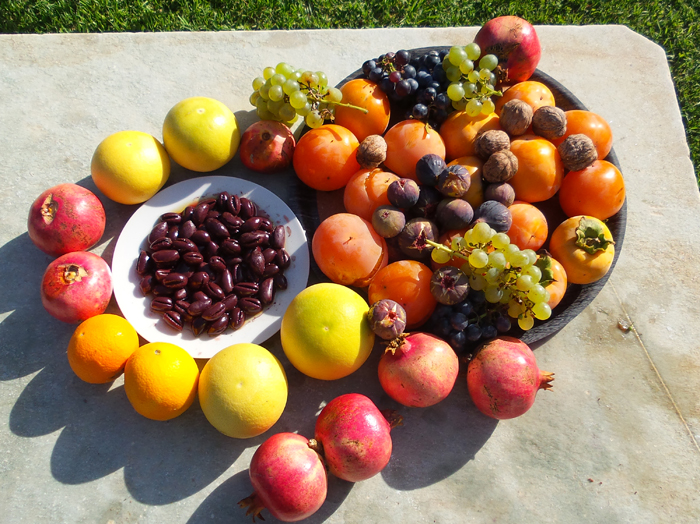 We providefor our winter guests our own organic in fine olive oil pickled olives, as atasty welcome gift! From November until the end of March you are able to pick oranges, mandarins,grapefruits, lemons and olives to your heart's content. Until the beginning ofDecember there will be still some nuts, kaki fruits, pomegranates, grapes andfigs.
The seawater is by the mid of November 19-20°C warm and you are able to take a swim even in the middle of December by 17-18°C water temperature.
Another incomparable enjoyment is the use of the stone oven, where you can roast dishes, as potato, lamb or several kind of vegetables,… over the head of vine and olive wood.
Please don't hesitate to contact us if you interested! Just let us know when you would like to come and whether you are able to offer something artistic, scientific or a handicraft.
Mrs Gerda Rohmer, who speaks German and Greek was with us the last three winters. She will be in charge again this year and trys to make your stay as comfortable as possible.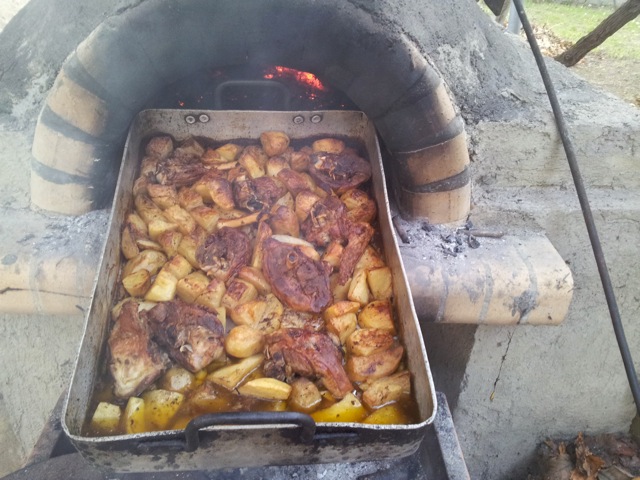 Roasted lamb and potato in our stone oven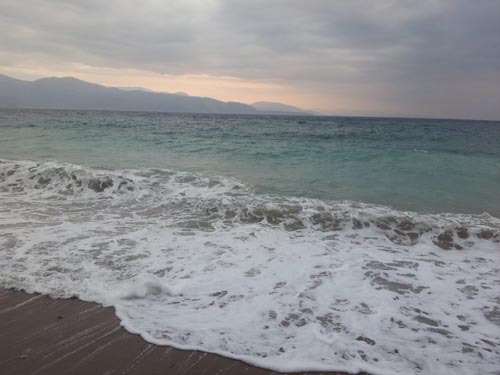 Sunny greetings from the Selianitika coast 10 meter from Helleniikon Idyllion ,
see you soon!

P.S. In our village Selianitika several bars and restaurants are open during the winter month. A hospital in Aigio and a big university hospital in Rion close to Patras are only 7 up to 26 kilometres away. You are able to reach Athens in about two hours by car by taking the motorway.