Selianitika
Selianitika is counted as one of the most beautiful villages between Patras and Korinth. This is due to its central position in the heart of Greece on the coast of the Corinthian Gulf. Also, Selianitika has kept its original charm despite tourism.
Most tourists are Greeks (95%), so Selianitika has a special Greek charm, even in the summer. Also remarkable is that there are many people with a special character in our village. For example the fisherman  Emilio, who sells his fresh fish every morning, or the baker who still bakes his bread in a traditional stoneoven.
Additionally there is a supermarket and a pharmacy in Selianitika.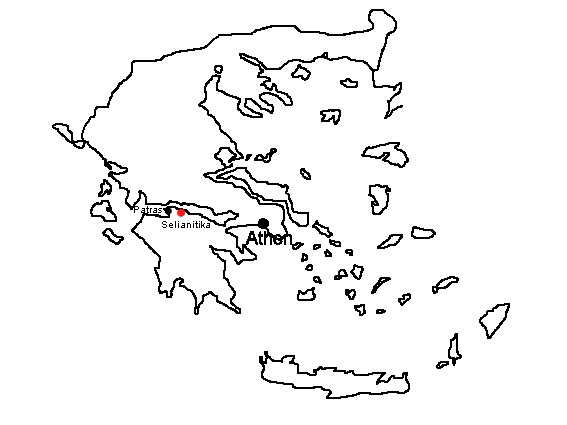 Life is still going on in the winter, all through the year the taverns offer fresh Greek meals and invite to dance with live-music on the weekends. When the weather is fine people meet on the village-square directly by the sea, or they take a walk on the beach and enjoy the outstanding view of the islands on the other side. Besides this you have the opportunity to spend a day on the beach, which sometimes is sandy and other times stony. For those who want to take a longer trip, we worked out many routes for hiking in the surrounding. You can even visit the ancient sites of Olympia, Delphi, Epidaurus, Mykene and more by bus and/or train. (Own bus station). In the summer you can go to bars or cafés with dancing, or even to our Anglophone open-air cinema.

Selianitka in the background. The village of Longos next to Selianitika.

The beach in front of Hellenikon Idyllion toward Longos.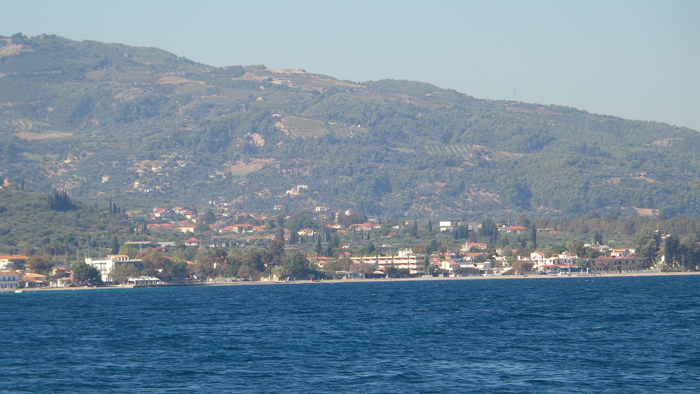 View on Selianitika from a boat. The Hellenikon Idyllion is approximately in the center of the beach front on this picture.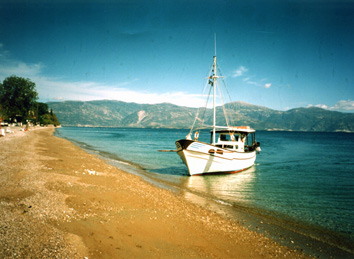 The same beach whith a sandy shore

Selianitika tipically greek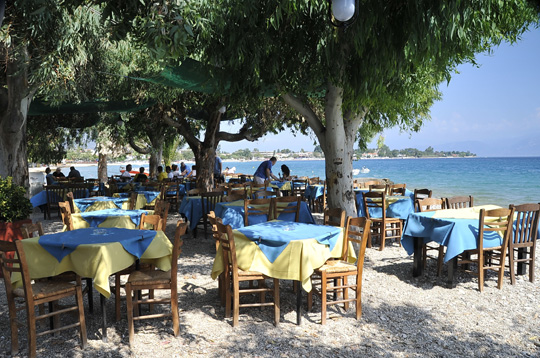 Romantic taverns at the seaside beneath Eucalyptus Trees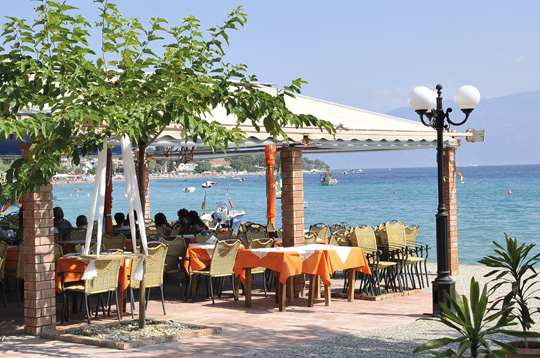 Selianitika