Program 2019

Vacation with culturally like-minded people at Hellenikon Idyllion
Grand piano, pianos and much more is available!
In our Garden of Muses childhood dreams and slumbering desires will be fulfilled, for families as well as travellers and creative groups… If desired, you can take a course, or you can just relax in the middle of an inspiring atmosphere.
We are situated in the original village Selianitika on the NW-Peloponnese, just two hours away from 5 of the most important archaeological sites: Olympia, Delphi, Alkorinth – Mykene – Epidaurus, which you can all visit in 3 day trips! The Akropolis in Athens and the museum are good to visit when you are arriving, coming from Athens and afterwards driving 2 hours to our place.
In addition, you can also reach us with your own car using the ferry. For that you can board the ferry in Ancona or Venice which will then take you to Patras. From Patras it is just another 30 km to drive.
For more information about the different arrival options have a look at the section "Arrival"
Here you can find our accommodation options:
Impressions of our musical and cultural site
Have a look at our short Video about Hellenikon Idyllion Video
The video shows the Greek song "Ta trena pou figan" sung by Christophorus Kantorei from Altensteig who has been staying here in 2016 for the second time. You can also see the choir in the picture mentioned above shown at the end of the video. They are singing in a catholic church of Patras … the choir leader was Michael Nonnenmann.
A guest with a video from his experience in the Garden of Muses is writing on 18th September 2018:
"… memories of my stay at Hellas two weeks ago! This feeling of happiness
has to be cherished for the whole of winter! Griechenland: à bientôt !
...and for more photos and information visit our program 2018
Sign up for our Newsletter to be updated and get information about future projects and our short-term low prized offers for holidays or cultural collaboration in certain periods !
In the following pictures you can see the sunrise from Hellenikon Idyllion and how the Garden of Muses is hugging the sea midday…
Read how guests describe the Hellenikon Idyllion:

"Garden of muses, what a wonderful idea! We came to the sea, but we really bathed our senses in the inland: in the sounds and the voices, the smell and the colors, the charm of wonderful people we met here and with whom we could live in harmony. Our suitcases are now a bit lighter as one week ago at our arrival, but we will for sure have to pay extra luggage for our hearts full of the good memories we created here.
Dear Andreas, how lucky that there are still "mis-placed" like you, who live a dream, from which everyone benefits and lets other "mis-placed" people find each other and this way, makes the world a little more straight and really richer. "

Thank you!
October 13, 2016. Your dancers from Wurzen + Werner
Program 2019
News!
Results of our international musical and cultural competition for Waldorf Schools "Agon Armonias" 2019
we proudly present you the winners of our creative competition for Waldorf-schools "Agon Armonias" 2019 which had the objective to promote ancient Greek culture and literature.The task was to interpret a greek quote by means of poetry and music in a video. There were meant to be first and second prices.

These are the winners:

1. place: "Freie Walddorfschule Göttingen" - with an interpretation of this quote from Euripides "Silence is not the solution for difficult times" (free translation)
This group wins one week of holiday accommodation free of charge in our musical and cultural meeting place Hellenikon Idyllion directly at the beach at the North-West-Peloponnes in Greece.


https://www.youtube.com/watch?v=l9gTjB-00e0
This year two groups share the second place in our competition.
2. place: "Michael Oak Waldorf School" from South-Africa with an interpretation of this quote from Sappho "Although they are only breath, the words I speak are immortal"

https://www.youtube.com/watch?v=0cxrHqsHqeg
and the "Szabad Waldorf Gimnázium" from Hungary with an interpretation of this quote from Sophocles "Fate works most for woe, with Folly's fairest show"
These group win four days of holiday accommodation free of charge.
https://www.youtube.com/watch?v=pBX3gpUwTEY&t=88s

Curious? We have also uploaded the videos of the winners of the first and second prizes to our new youtube channel.

You can find it here: https://www.youtube.com/channel/UCz6G7N_BYPqnwnOyvALHqMg

You can also find the videos on our Facebook-Page: https://www.facebook.com/Idyllion/

We would be very happy about a like or a comment by
Projects, Courses and Guests, complete information
Old Greek and/or Modern Greek intensive language course with no set starting date! For students for their Graecum test as well as everybody else who wants to enrich their mind!
On the 4th of January 2018 the first Old Greek language course was held successfully!
A Swiss theology student has taken the language course over the span of 5 weeks with 75 hours of private teaching.
The private lessons with Greek Philologist and dramatics graduate Antonia Kyrilou who also speaks English, cost only 10 Euros per hour. When there are 2 or 3 participants at the same time, the cost will be even less!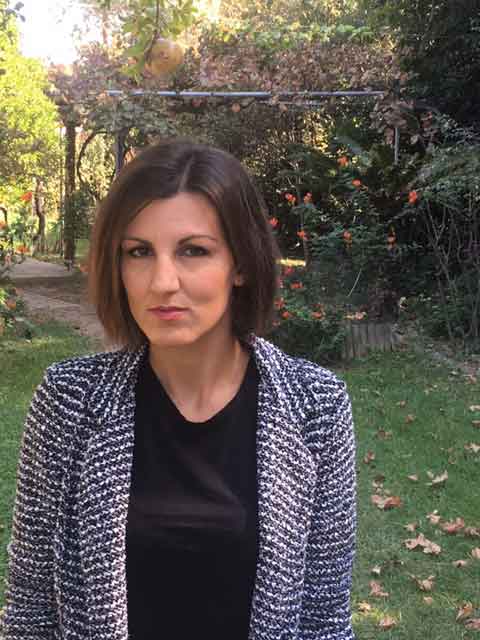 Antonia Kyrilou
In the following you can read a message from the Swiss student:
06th of February 2018 from our guestbook
Dear Mr. Drekis
I have left Hellenikon Idyllion on Saturday and wanted to say a big thank you for the organization of my Old Greek language course and the accommodation at Idyllion. I had a great time and did not only learn Old Greek but also a lot about Greek history and philosophy. She has infected me with the passion for the ancient Greek language!
I am looking forward to coming here again and taking further lessons with my teacher.
Kind regards,
Jana Füglistaler
Anytime from November to April – a special cultural interchange project plus accommodation for only running costs. Start date is yours to choose! Other dates on enquiry.
Anytime from November to April – a special cultural interchange project plus accommodation for only running costs. Start date is yours to choose! Other dates on enquiry.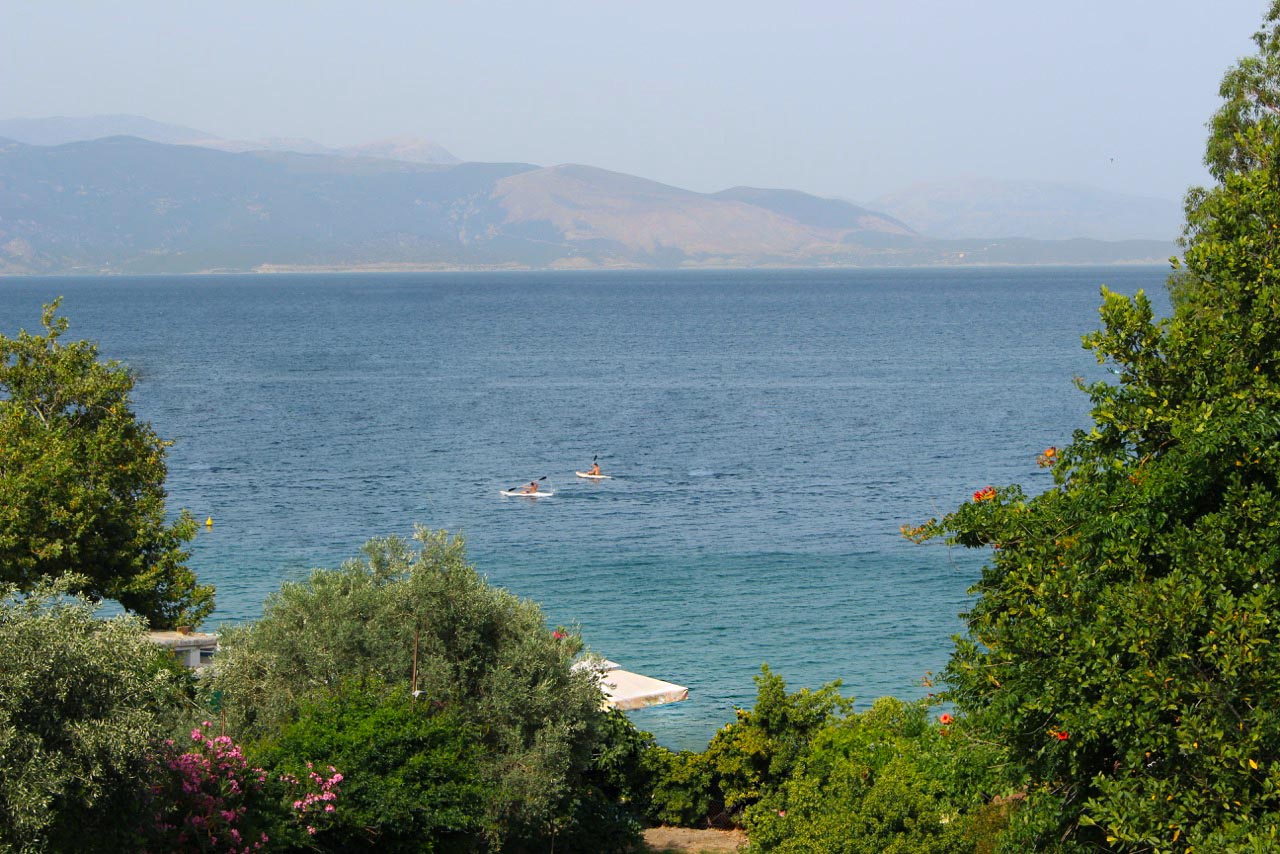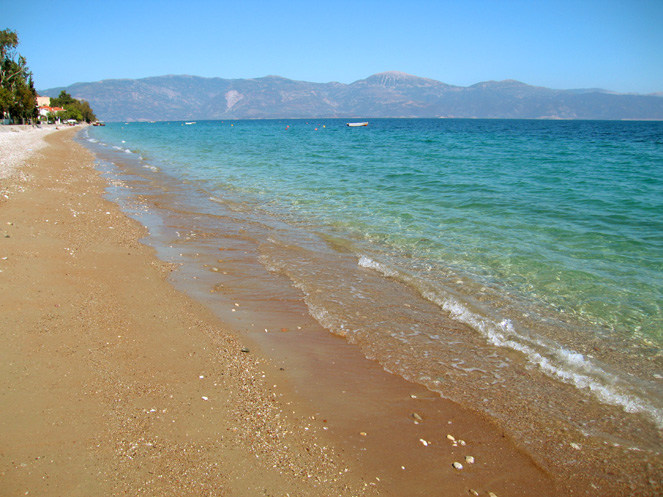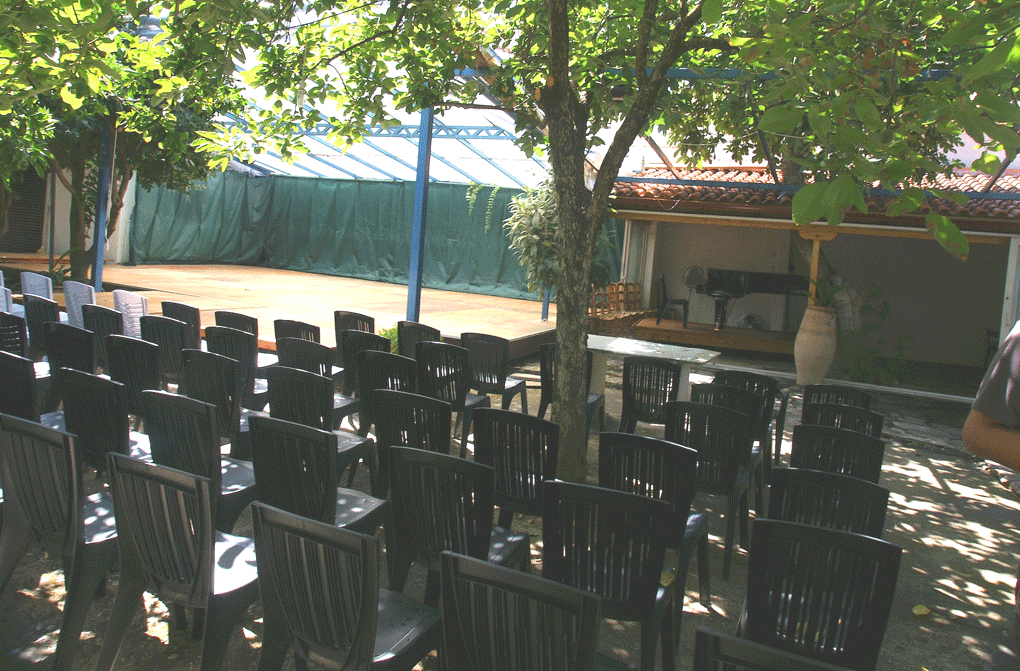 Our Grandpiano
Project for an Opera
Invitation for the years 2020/2021/2022 to perform the opera "Helike Athanatos" in ancient Greek!
Free accommodation in Hellenikon Idyllion for up to 60 Musicians for 10 to 14 days!
Dear Professors of Classic and Contemporary Music,
I would like to present to you a new project with the plea to earnestly consider to be a part of the premiere of a new opera. The first part of the act is set in ancient Greece and the second in our time; it is about the tragic story of the sunken city Helike from the year 373 B.C. situated in the Peloponnese, which has been in the process of excavation for many years now. The Libretto has been performed several times as a play now. There has been an advertisement for the plot to be set into music as well, and the results are now on hand as full score.
Concerning the practice of the opera, the most fitting performance would of course be close to the sunken city itself; and exactly that I would like to offer:
"Hellenikon Idyllion" is an artistic-cultural site at the north-west coast of Peloponnese in Greece and can be used for rehearsals and performances as well as accommodation for an orchestra with choir. Therefore, I am offering you and your students free accommodation for 10 to 14 days for this practice/performance project. "Hellenikon Idyllion" is right next to the beach and has all the necessary artistic inventory and performance stages. As a cultural exchange project, you could even receive financial aid for your trip from support programs!
To avoid language barriers, the opera is also available in phonetic translation of the Old Greek in Latin writing. There is also a German, English and modern Greek version of the piece to be able to project the text. Hence there is no knowledge of Greek needed to work on the project. The line-up for the opera should be modelled after the minimum size of a typical symphony orchestra. Duration of the composition: ca. 90 minutes. There are two/three performances planned in local ancient theatres. The musical version of the libretto is a result of an international competition. You will get the first three award-winning recordings in full score version to choose from.
For more information: Since 1990 there have been more than 150 choirs and orchestras at our cultural holiday place. Hellenikon Idyllion, also called Garden of the Muses, is situated in Selianitika, right by the ocean and close to the city Egion. Big choirs and orchestras have the opportunity to sing and play music with a Mediterranean atmosphere in our 4000 m² garden with fruit, olive trees and lawn to catch some sun. There are two roofed stages with big forecourts, a glass pavilion with a grand piano (Schimmel), several pianos and e-pianos, a cello, a contrabass and a kettledrum.
Furthermore, professors and their students are cordially invited to stay at Hellenikon Idyllion for free for a week as of now, so they can get an idea of the place on-site. The performance of the project is planned for 2019/2020/2021, so that we can book capacities accordingly. For example, an ideal date would be within the first three weeks of September.
We are looking forward to hearing from you! Let us know if you have any questions.
You will get details regarding the score with comments from the jury clicking on the following link:
Videos and pictures of our place are more in our program from 2018
Thank you in advance.
Best wishes,
Andreas Drekis , Founder and Manager
Hellenikon Idyllion – Garden of the Muses
Kyanis Aktis 20
GR-25100 Selianitika-Egion
Tel.: 0030 210 3461034
Mobil.: 0030 6972263356
E-Mail: info@idyllion.eu
www.idyllion.eu
Guests from the middle of Nov 2019 until the beginning of April 2020:
Ursula and Andreas are staying with us for 5 months. They are a musical couple in their best age from Germany (piano, lyra and singing) and they are excited to welcome you, so you can create many wonderful and beautiful things together.
22nd January – 07th April 2019
Abstract painting courses with Christian Pietschiny
One hour per day for free!
-FLOW Art courses as described below
Details:
Pietschiny has developed an opportunity of artistic expression through FLOW-paintings. These are colourful paintings which draw their energy from the moment of their becoming. It is the FLOW which Mihaly Csikszentmihalyi, professor of happiness economics at the university of Chicago, has named "The secret of happiness".
In a simple and playful way you will discover skills which you might not have guessed yet and which might have a happy influence on your life.
The course is also ideal for anyone who is interested but did not have any joy when drawing in school.
Content and duration can be varied on request. For example, weekend courses, weekly courses and daily courses. (Minimum duration 45 minutes for a trial course)
For interested people and seriously disabled people, Pietschiny also offers one-to-one lessons.
Languages: German and English, a little bit of French.
Option: The FLOW-course can also be booked in addition to a FLOW-sculpture course. The materials will be discussed in advance. They could for example be findings from the beach or nature, wood planks, used things or other natural materials.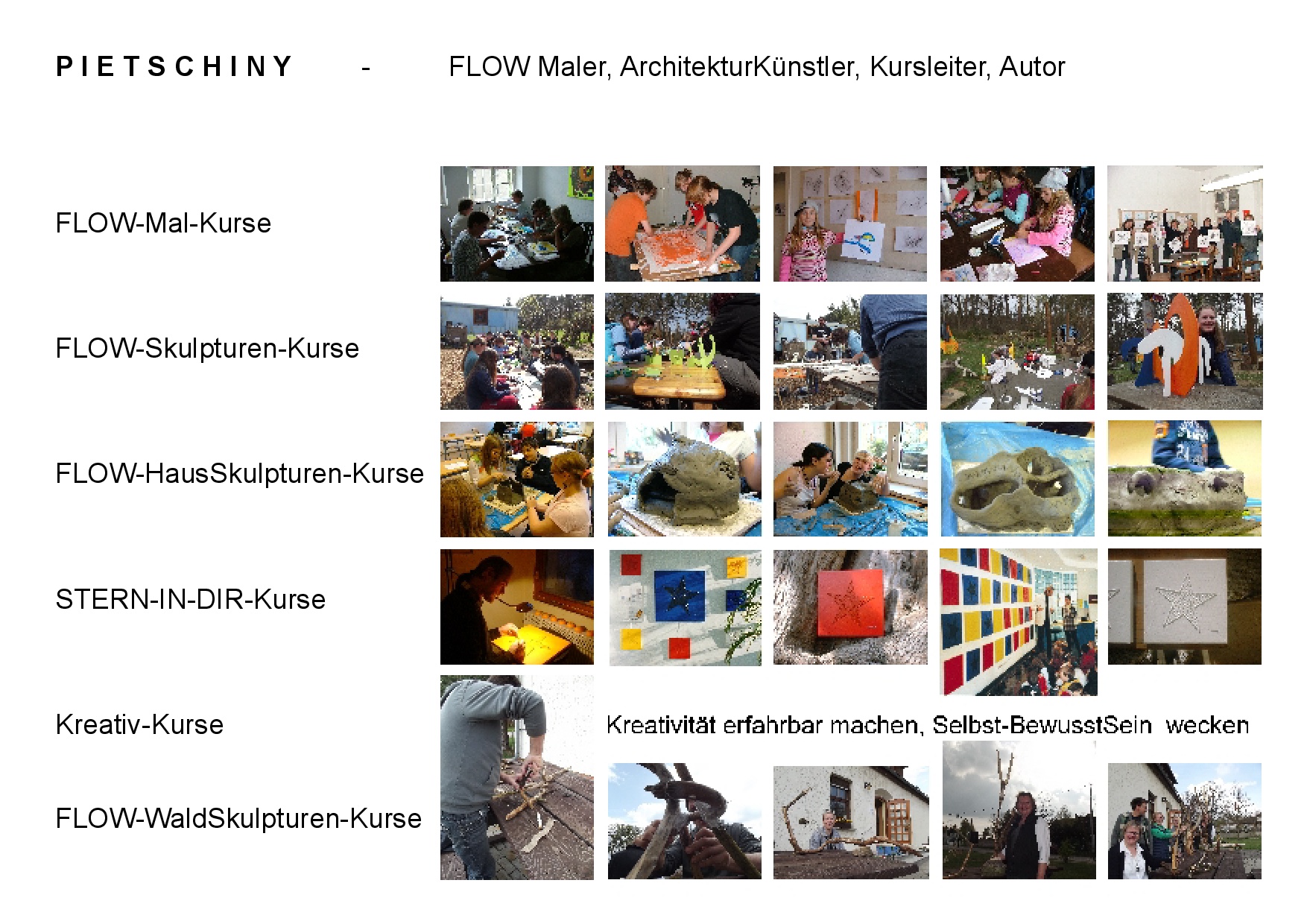 SHORT BIOGRAPHY
Pietschiny was born in Landshut close to Munich in 1964. He did not like Arts in school, because he was not allowed to draw what he wanted to draw – abstract expressionism. Inspired by pictures of Antoni Gaudi's architecture, he studied construction engineering and architecture and gained experiences with big projects. At the age of 30 it was time for the artistic path, which started with important impulses in the U.S., San Francisco in 1994. Later on, inspired by his atelier by the Cote d'Azur (close to Monaco) he started relief-like painting and invented the Yamoon manner of painting. Several exhibitions internationally followed. In 2007 he moved to river Elbe in Coswig (Anhalt), south of Berlin, where he discovered a big house opposite of the castle as atelier. He is living the mastery of FLOW, which also enables him to view the world with a clear vision.
Apply at pietschiny@gmail.com
Tel.: 0049 171 7750777
PIETSCHINY – ART OF FLOW
FLOW-Sculptures – FLOW-Painting – FLOW-Philosophy

04th - 28th February
Make music together, listen to each other, create your own arrangements of favorite tunes with Kiki and Kuku, the smallest opera in the world http:// www.operamania.de
Greek wine, Viennese coffee and Japanese sake - musically joined in the Hellenikon Idyllion. All instrumentalists, any age are welcome! We are looking for wind instruments, pianists, strings ... who love to have fun with music. Bring your partner, friends, colleagues and let us immerse into the world of the sounds of the heart!
Time Plan: by individual agreement on any day in the period 6th-26th of February 2019, the first get-together and music day is free. Consultation individually or in small groups.
Possible focus according to individual wishes:
Playing instruments vocally, opera music of bel canto
Renaissance and Baroque ornamentation on flutes
Interpreting chamber music imaginatively
Instrumental lessons in clarinet, flute, piano
Momentum and charm of Viennese music, e.g. J. Strauss
Traditional Japanese dances, court music and songs
... and much more, please contact us!
Lecturers: OPERAMANIA was founded in 2008, it is the smallest opera in the world and presents different operas, however with ONLY TWO ACTORS !? Orchestra, singers, conductor, director, etc. do not exist. Brilliant opera music, arrangedby Kiki and Kuku as duets for flute & clarinet, musical jokes, inventive anecdotes, costumes, and lot's of surprises for old and young ! www.operamania.de
Tomomi Okuno, "Kiki" born 1979 in Osaka, Japan, studiedmusic in Osaka und Vienna at the University of Music, besides classical modern flute she specializes in early music with flauto traverso, master classes in Europa. Concerts with members of the Landesbühnen Sachsen, Staatskapelle Dresden, Nara International Music Academy.
Martin Rotter , "Kuku" born 1968 in Klosterneuburg, Austria,studied at the University of Music in Vienna. He is a founder of the famous "Glassscherben Qartet", where he amuses the audience on the "Pickssüße Hölzl" (a tiny clarinet in G)
with Vienna's Schrammel music. www.glasscherben.at
The two are currently teaching young and old in Dresden with much humor, love and passion in the art of making music.
They also enchant with renaissance-, baroque- and early classical music on historical instruments, Flauto traverso & clavichord. www.mcphase.de/TC
12th - 26th April 2019
Poetry !

Germain Droogenbroodt
As a guest in our Garden of the Muses the impressive and world-famous poet in poetry circles Germain Droogenbroodt. Biography and much more:http://www.alittlepoetry.com/droogen.html
13th - 15th April 2019
DUO UMBRIA
Franziska Steinecke –Klavier
Marco Onofri – Violine, Viola and Song

Concert on the 14th of April in the evening in our Garden of the Muses
Programm
Alessandro Scarlatti O cessate di piagarmi (Lied)
(1660-1725) (Entweder hören Sie auf,
mich zu verletzen)
Ludwig van Beethoven Ich liebe dich (Lied)
(1770-1827)
Sonate für Violine und Klavier
Op. 24 in F-Dur
Allegro, Adagio molto espressivo,
Scherzo/Trio (Allegro molto),
Rondò (Allegro ma non troppo)
S. Di Capua – V. Russo I' te vurria vasà! (neapolitanisches Lied)
(Ich möchte dich küssen!)
Fritz Kreisler Liebesleid
(1875-1962)
E.A. Mario Santa Lucia (neapolitanisches Lied)
(Ein schöner Ort bei Neapel)
Niccolò Paganini Cantabile
(1782-1840)
E.Di Paola, S.Taccani-U.Bertini Chella llà (neapolitanisches Lied)
(Die da)
Fritz Kreisler Präludium und Allegro
im Stil von Gaetano Pugnani
Herman Rechberger aus "Seven Cat Songs":
(geb. 1947) (Sieben Katzenlieder)
1. A cat's statement
2. Cats can sleep anywhere
3. A cat's memory
4. A cat's evening prayer


17th - 23rd April 2019
Our guests, Eliana Salinas und Borwin Kohnert-Salinas with their two children. Playing music for you or with you.
With Guitar, Mandoline, Violin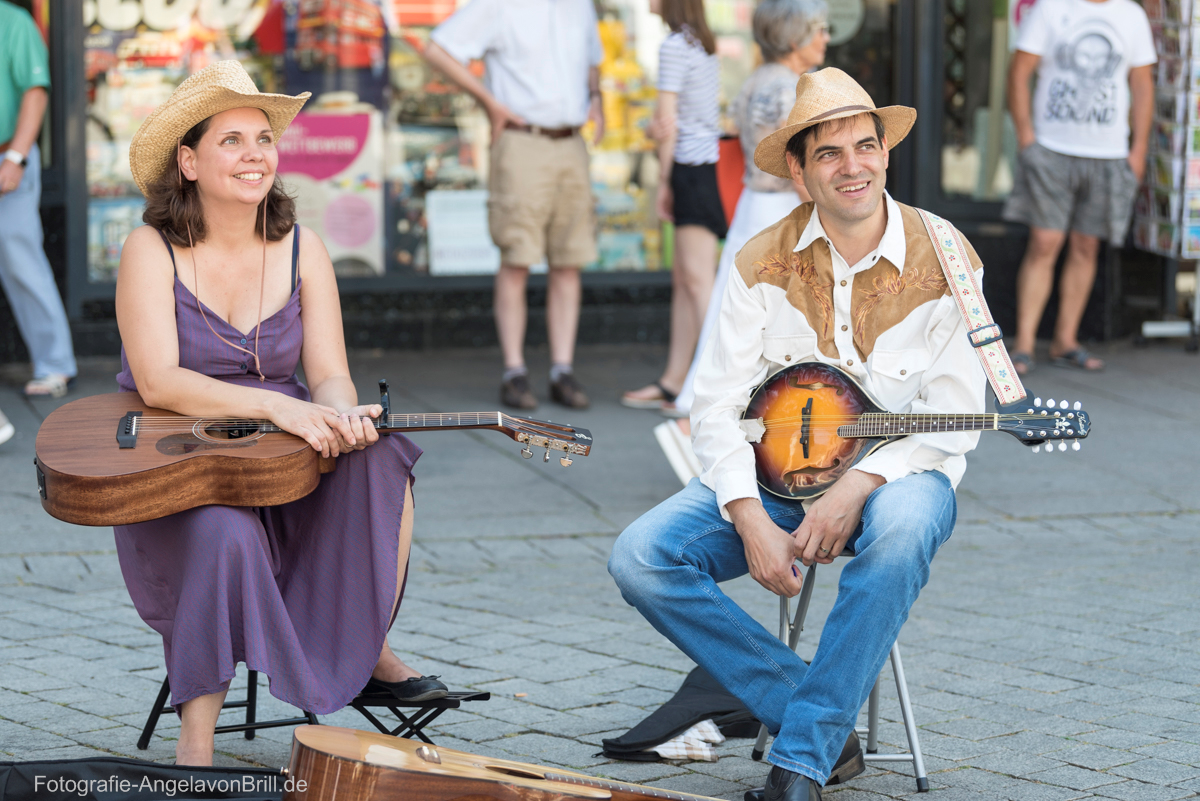 There will be one or two concerts
Free admission to promote classical music
17th – 22nd April 2019

Piano lessons with instructor Anne Riegler
https://www.anneriegler.com
Organisation: Olaf Kessel-Deynet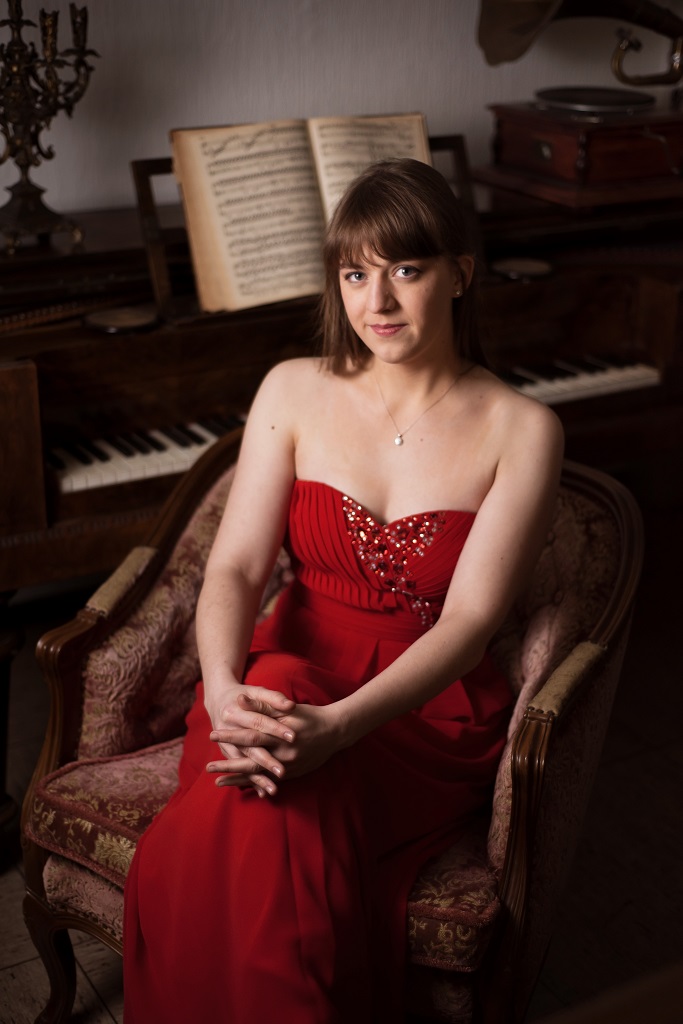 There will be one or two concerts
Free admission to promote classical music
24th April to 01st May 2019

Student Symphony Orchestra Friedberg: with us for the second year!
Director Volkhard Stahl
www.volkhard-stahl.de

More about the Program:

https://www.dropbox.com/sh/zk3hlzech1977gw/AADOmyOwVydizOnR1fI3r6pUa?dl=0
There will be many concerts
Free admission to promote classical music
6th- 16th May 2019
Waldorfschoolclass Bonn
Leader: Dimute Janke
25th May – 01st June 2019

Youth Choir
Leader: Jürgen Kruppa
Music school director and
Head of Choral Work in CJD Elze
There will be many concerts
Free admission to promote classical music
8th-14th June 2019
Jazz Orchestra Freiburg
Conductor: Hans Clasen
There will be many concerts
Free admission to promote the Jazz music
17th – 22nd June 2019

Singing – – Jazz for Beginners – Piano
Seminar days in the Garden of the Muses with Sam Hylton, and Ellen Kaufmann for the fourth year!


Ellen Kaufmann
Information - application : el-kaufmann@t-online.de Tel.0049 1718549816
There will be one or two concerts
Free admission to promote classical music
22nd - 29th June and 29th August - 09th Sept.2019
Fascinating-Seminar/Symposium in Greek Archaeology and Culture with Prof. Dora Katsonopoulou
The Seminar will take place for one week from 22nd-29th June 2019 and will be repeated in the fall from 29th-09th September 2017. Saturdays will be devoted to a guided archaeological excursion in the area including one break for coffee/refreshments in a kafeneion on the mountains and another for lunch in a traditional tavern overlooking the coastal plain of Helike.

Daily Schedule (Monday - Friday)
0930-11 lecture
11-1130 coffee break
12-1330 resume lecture
1345 lunch/discussion
Lectures will be offered by the Helike Project Director, Prof. Dora Katsonopoulou, Dr. in Classical Archaeology of Cornell University, at the Garden of Muses in the Hellenikon Idyllion three days a week. In the remaining two days, lectures will take place at the archaeological site of Helike and at the Conservation Laboratory of the Helike Project in the village of Eliki located near the site, where participants to the Seminar can attend conservation work of archaeological finds and be introduced to the magic world of archaeology.
Certificates of participation in the Seminar can be issued by the Helike Society upon request.
For registration to the Seminar and further information, contact the Director of the Hellenikon Idyllion, Mr. Andreas Drekis at info@idyllion.eu Tel. 0030 210 3461034 mobil 0030 6972263356
The Hellenikon Idyllion in collaboration with the Helike Society offers the possibility to its visitors and guests to combine their stay in the Hellenikon Idyllion with an opportunity to attend a Seminar offered in Greek Archaeology and Culture in the framework of the ongoing research work in the nearby site of ancient Helike about 14 km east of Selianitika. The Seminar includes lectures (a) on the archaeology of the Helike area, the ancient capital of Achaia, (b) introduction to Greek archaeology and ancient Greek sources, and (c) on conservation work of archaeological finds from the excavations. See program below.
Ancient Helike
Ancient Helike is on the southwest shore of the Gulf of Corinth near Aigion in Achaia, about 170 km west of Athens. Helike was founded in the Mycenaean period by Ion, the leader of the Ionian race and became the capital of the Twelve Cities of ancient Achaea. In its territory, was located the famous sanctuary of Poseidon Helikonios, mentioned already in Homer. Poseidon's fine head is shown on the bronze coins of Helike together with its main symbols, the trident and the dolphin, and the inscription ELIK.
The Classical city of Helike was destroyed in 373 BC by a violent earthquake which greatly impressed the ancients and is mentioned by many writers from the Classical period on down to the Byzantine times. Helike's catastrophe by the earthquake and invading sea waters is considered to have inspired the Greek philosopher Plato to describe the destruction of the mythical land of Atlantis.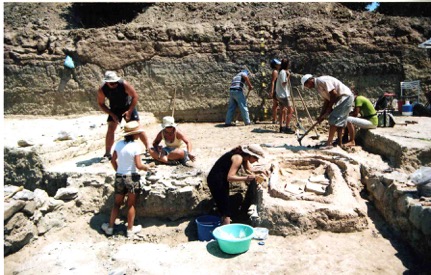 08th- 11th July 2019
Chor Charite Berlin
Leader: Fieke Rader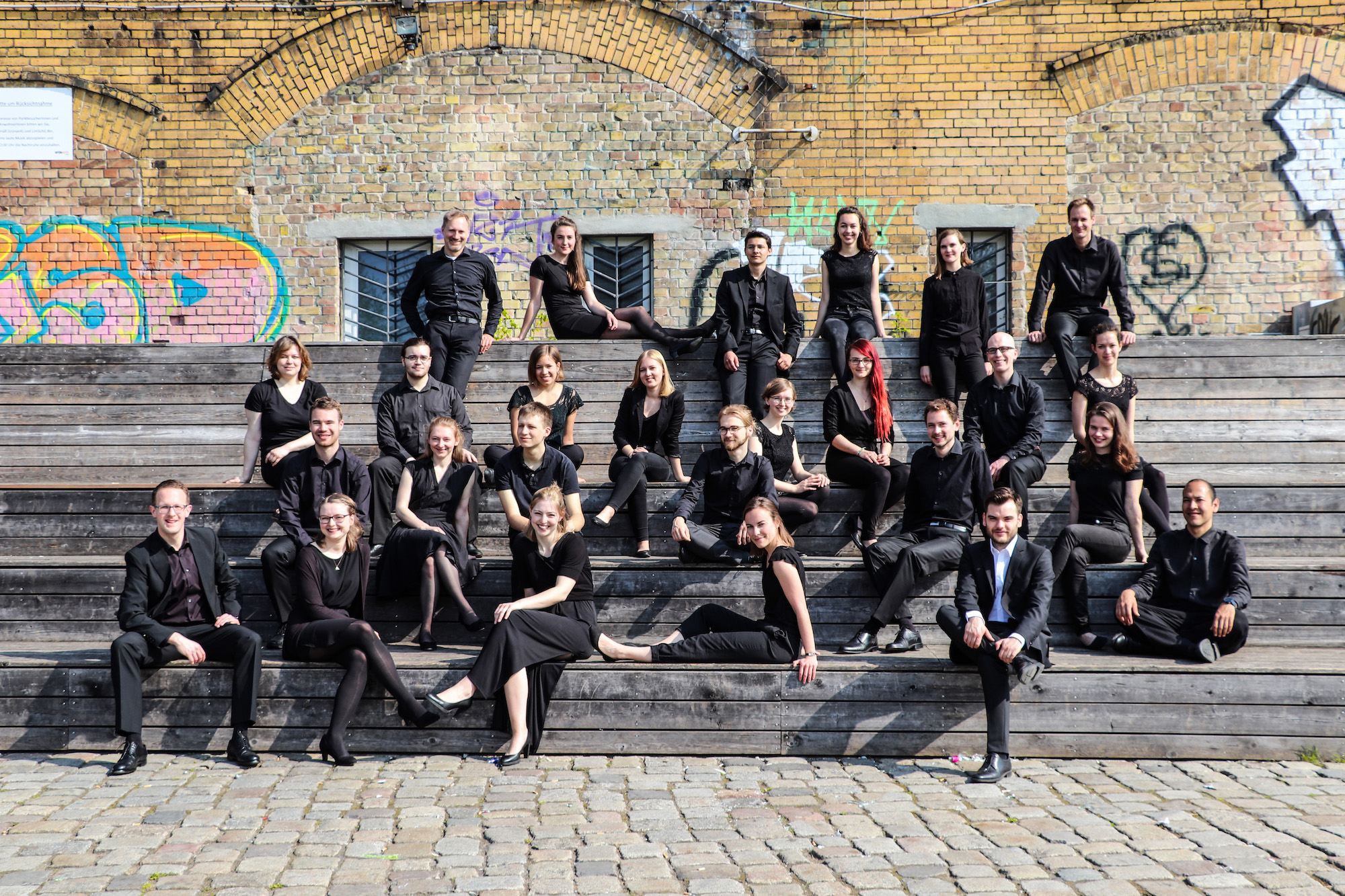 13rd - 20th July 2019
The Böblingen Youth Jazz- and Symphony Orchestra of the AEG Gymnasium, for the 7th year!
Conductor: Stefan Bergtold
Program :
Tchaikovsky Violin Concerto, 1st movement (with Luisa Schwegler, multiple 1st national prize winner of Jugend musiziert)
https://www.krzbb.de/krz_53_111168148-13-_200-Jahre-alte-Violine-fuer-Luisa-Schwegler.html

Gershwin, an American in Paris
Schubert, The unfinished
Medleys from James Bond and Phantom of the Opera and still others also Greek Meodien
The Orchestra playing in ancient theater of Patras a few years ago
In Nemea 15.06.2019 in the archeological Site
20th July– 03rd August and 17.-31.2019

"Speak and Philosophize Today in Ancient Greek"… for our 27th year!

Speak classical Greek and relate thoughts of wisdom in the Garden of the Muses with Mr Florian Feicht, ancient Greek teacher of high school in Berlin.
A project funded by Andreas Drekis, Hellenikon Idyllion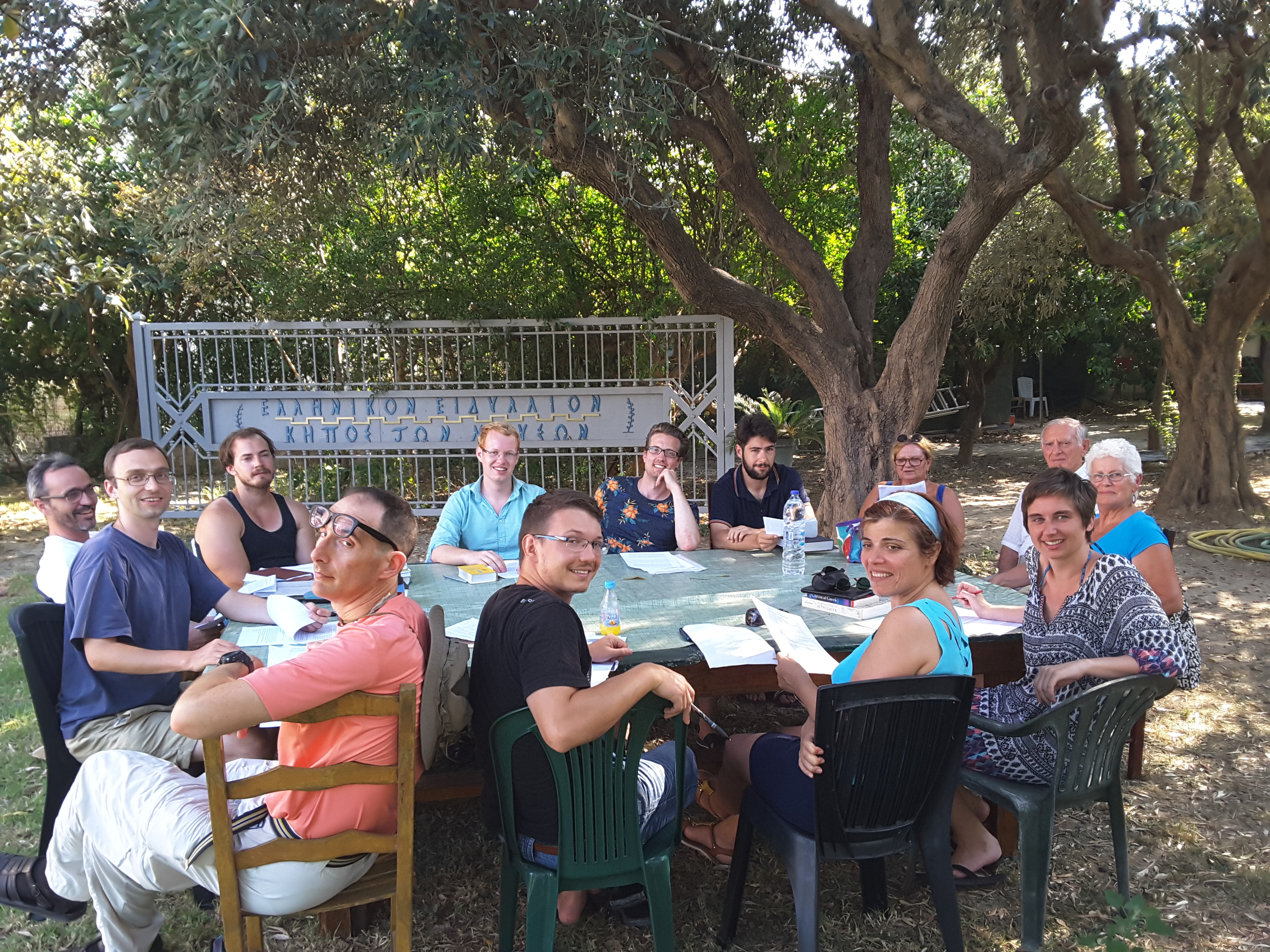 Ἀκμάζοντος τοῦ θέρους κατὰ τὸ σύνηθες φίλαι καὶ φίλοι μέν τινες φιλέλληνες ἐν τῷ καλουμένῳ κήπῳ τῶν Μουσῶν ἁθροίσονται ὡς συναττικίσοντες. Οὗτος δὲ ὁ κῆπος, μέγας καὶ ἐπίσκιος καὶ παραθαλάττιος ὤν, εὑρίσκεται ἐν τῷ Ἑλληνικῷ Εἰδυλλίῳ. Κάλλιστοι οὖν ἔσονται οἱ διάλογοι πολλῶν καὶ ἄλλων φιλελλήνων τῶν λόγων μετεχόντων.
∆ιὰ μὲν οὖν τοῦτο παρακαλοῦμεν πάσας καὶ πάντας ὑμᾶς ἐκ πάσης τῆς οἰκουμένης, αἳ/οἳ χαίρετε τῇ τῶν ἀρχαίων σοφίᾳ καὶ τοῖς λόγοις αὐτῶν, προσελθόντες συνδιαλέγεσθαι ἡμῖν. Ποία δὲ γενήσεται ἡ διδασκαλία; ∆ὶς τοι τῆς ἡμέρας ἐν τόπῳ χαρίεντι συλλεγόμεθα καὶ ἀναγιγνώσκομεν γράμματα ἀξιώτατα τῶν ἀρχαίων ἐξηγούμενοι αὐτὰ κατὰ τὸ ἔθος τῶν φιλολόγων καὶ φιλοσοφούμενοι περὶ τῶν νοημάτων αὐτῶν.
Οὐδενὶ δὲ ἀνάγκη ἔσται ἐξ ἀρχῆς ἀττικιστὶ ὥσπερ Γοργίας μακροὺς λόγους προφέρειν. Ἔξεστι γὰρ παντὶ τὸ πρῶτον μόνον ἀκροατὴς γενέσθαι. Ἀλλὰ ταχέως ὄψεσθε ὡς ῥαδίως ταῖς τῶν ἀρχαίων Ἑλλήνων λέξεσιν διαλεγόμεθα. Μελέτη γὰρ τὸ πᾶν, ὥς φησι Περίανδρος.
Ἡ δὲ ἐν τῷ Ἑλληνικῷ Εἰδυλλίῳ διαγωγὴ οὐ μονον ἐκ διαλόγων σύγκειται, ἀλλὰ καὶ ἄλλα γένοιτο ἄν πολλά. Πολλάκις γὰρ μουσικοί τε καὶ ἄλλοι τινὲς παιδείαν τιμῶντες ἐν τῷ Ἑλληνικῷ Εἰδυλλίῳ διατρίβουσιν, ὥστε συναυλίαι καὶ ἀκροάσεις τινὲς γίγνονται ἑσπέρας. Καὶ οἷόν τε ἂν εἴη ἄλλον τόπον θεάσασθαι καὶ δρᾶμά τι ἐν ἀρχαίῳ τινὶ θεάτρῳ.
Ἐάν τι πλέον καὶ ἀκριβέστερον θέλητε μαθεῖν – περὶ μάλιστα τῆς νυκτερινῆς διαμονῆς καὶ τῶν δωματίων καὶ τῶν λοιπῶν – εἰκὸς ἄν εἴη ὑμᾶς ἐν καιρῷ πυθέσθαι τοῦ τῆς διδασκαλίας καθηγητοῦ
Κυρ. Florian Feicht
Schützenstraße 14
12165 Berlin
E-Mail: flofeicht@googlemail.com
Tel.: 0170-5835320
ἡ τιμὴ ἡ τῆς ἐν πολυκλίνοις δωματίοις διαμονῆς: διακόσια καὶ πεντήκοντα εὐρώ. ἡ τῆς διδασκαλίας τιμή: πεντήκοντα εὐρώ.
πυθέσθαι ἔξεστι καὶ τοῦ κτίστου καὶ κυρίου τοῦ Ἑλληνικοῦ Εἰδυλλίου καὶ ταύτην λαμπρῶς τὴν διδασκαλίαν χορηγοῦντος
Κυρ. Andreas Drekis
Hellenikon Idyllion
GR. -25100
Selianitika, Egion
info@idyllion.eu
Tel.: 0030/26910/72488
Mobil: 0030/6972/263/356
Dear Classical Greek enthusiasts,
You are invited to speak in the tongue of the philosophers in the "Garden of the Muses" located next to the beach at NW-Peloponnese considered the heart of the classical Greece territory.
In our musical-cultural meeting place, Hellenikon Idyllion, we offer different courses in Classical Greek. There are three courses you can choose from:
1. "Speak and Philosophize Today in Ancient Greek"
This is a Group Course taught by Mr. Florian Feicht, philologist.
The duration of this course is 12 days (3 hours per day) and will take place between the 20th of July and the 3rd of August.
Fees for this course will be 300 Euros per person including accommodation expences.(in a shared room - contact us for a single room).
During this course you will actively talk and philosophize in Classical Greek. This year participants will discuss texts from Epikur.
2."Classical and Modern Greek-Talk and Philosophize''for Greek Scholars,Pupils and Students.
Course Tutor will be Ms. Antonia Kyrilou, Classical Philologist, specialized in Ancient Greek literature and theater.
This Course will take place from 20 July – to 3 August and / or from 17th – to 31st August 2019.
For registration and further information about the course send your e-mail to : info@idyllion.eu
If several people are interested, it is also possible to take the 2nd course (90min./ 9 hours total per week) in small groups at the same day after the group course with Mr. Feicht.
Expenses for this course will be 80 Euros per 2 weeks (Minimum number of participants at this price: 4 persons / 2 weeks)
In this course texts from Aristotle and Plato will be discussed, using Erasmian and Modern Greek pronunciation. By doing so you will better understand the continuity of the Greek language and also be able to learn Modern Greek more easily.
3. Modern Greek learning specially for Classical Greek Scholars
Dates: 31st October – 15th November; other dates also possible.
With our teacher Ms. Antonia Kyrilou in collaboration with the association EPISTOA, www.epistoa.eu
People with previous knowledge of Classical Greek do not have to
start all over again to learn Modern Greek as spelling and a large part of the vocabulary are already known to them. The phonetics of the Erasmian pronunciation with which Classical Greek are taught worldwide and those of the Modern Greek pronunciation with which both ancient and Modern Greek are taught in Greece differ vastly. This is taken into consideration in the above crash course enabling you to learn Modern Greek fast.
EPISTOA is a European initiative to foster and promote European Values – human rights, democracy and the rule of law - and the impact of the Ancient Languages on modern Europe.
IMPORTANT: Special offer for groups of pupils! Do you want to improve your skills in Classical Greek and / or get in contact with Modern Greek? Ms. Kyrilou is available throughout the whole year to teach both of course alternatives.
Timetable may be adjusted to your wish. by writing us an e-mail to:
Andreas Drekis
info@idyllion.eu Tel.mobil 0030 69 72 26 33 56
20th - 29th of July 2019

Opera " Orfeo ed Euridice" by Glück - scenes practiced and performed in our Garden of the Muses with the orchestra / choir from Meran, Italy.

Our opera performance Orpheus and Euridyke by C.W. Gluck in 2004 first in our garden (below) and then in the antique theaters of Oiniades and Argos (above), choir and orchestra with 90 musicians from Meran, who stayed with us for three weeks in August were guests.
Here you will visit the unique sweeping video excerpt from the performance in the ancient theater of Argos in 2014 with Orhester choir from Merano!
Conductor:
Richard Sigmund
Mehr Infos in Kürze

More information will be coming soon
04th – 17th August 019

Learn ancient Greek in challenging dialogues for English speakers, for the sixth year in our Garden of the Muses!
Director: Paideia Institute from USA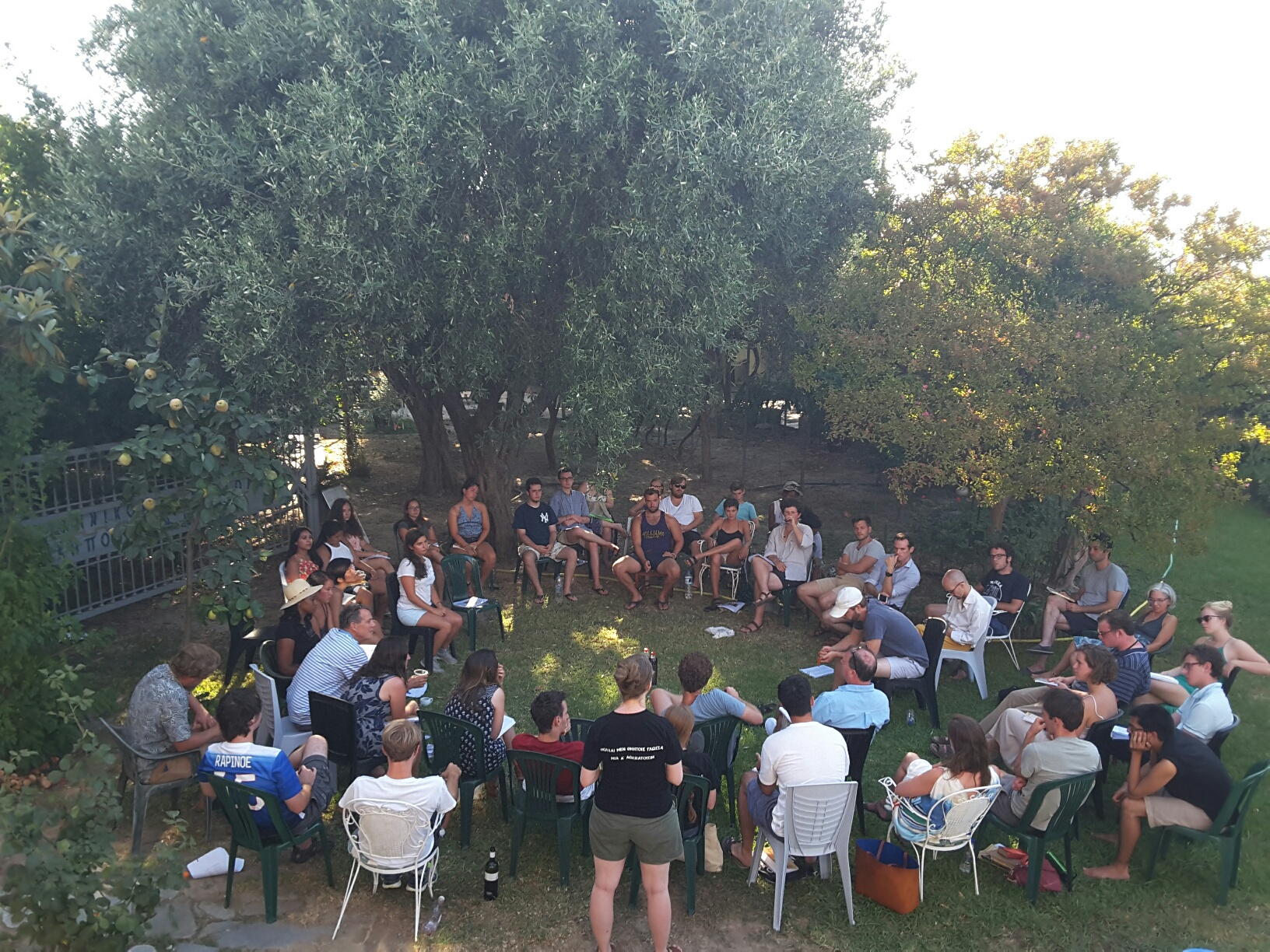 Both in 5 small groups with five different professors in shady places of our naturally kept garden, as sometimes all 50 participants speak together and philosophize in ancient Greek language, be it with texts by Aristotle, Plato, Euripides or Homer, Epicurus and Aristofanes .. ..The spirit becomes sharper, while the pristine nature in this garden of the muses lovingly embraces them, enriching you with the new inspirations that come with them and strengthening your soul and body ...
17th -25th August 2019
Children's theater -group from Russia

More Informations: dt-amplya@mail.ru
http://www.facebook.com/AmplyaTeater/
http://www.alferova-studio.ru/
18th of August – 9th of September 2019
A funding project of Hellenikon Idyllion
No previous knowledge of Ancient Greek required!
Philosophize with Plato, Socrates, Diogenes, Epicurus, Homer, Aristoteles… even Basilius of Caesarea. Focus your mind and strengthen your soul!
"Learning Ancient Greek and Philosophizing in the Garden of Muses": means learning this language with philosophical quotations and poetic verses from ancient Greek literature. The participants learn about correct pronunciation and grammar in a playful way. The so arising dialogue, including introduction to the classical Greek language, shows the participants a new way of thinking and acting.
We enrich our existence by learning and speaking the original citations and chosen texts of Greek philosophers and poets. Beneficial energy runs through us!
You can take a look at the video with a citation by Aristoteles which is sung! It won first place in our international competition:
https://www.youtube.com/watch?v=g3YFz2fBX98
We will also look at more citations like this which have all been made into singable poems and videos through our international competition AGON ARMONIAS 2018.
---
Julia Diamantopoulou (classical scholar and high school teacher) will teach you.
Who can participate? Everybody who is interested, with or without ancient Greek knowledge
When? 18th of August – 9th of September 2019, once or twice a day, about 3 hours per session; date of arrival and departure can be chosen at your own convenience.
Where? In the "Garden of Muses" next to the sea; Address: Kyanis Aktis 20, GR – 25100 Selianitika
Costs? The costs for accommodation start from 25 Euros/person per day. The costs for participating in the symposium are 30 Euros/person per day (the days are optional), including selected Greek specialties and wine.
How do I apply? As of now at info@idyllion.eu. You can apply until the end of January 2019.
28th Sept.- 03rd Okt.2019
Piano-Akkordeon-Violin
with
Ilana Waniuk (Violine)
Cheryl Duvall (Klavier)
Olivia Steimel (Akkordeon) from Kanada!

Repertoir:
Knut Müller (DE), PENUMBRA für Violine, Akkordeon und Klavier (2019) UA 9'
Anna Höstman (CA), 'darkness... pines... longwall' für Klavier solo 12'
Tobias Eduard Schick (DE), Schattenmusik für Violine, Akkordeon und Klavier (2017) 14'30
Michael Quell (DE), Neues Werk (string III – brane) für Violine, Akkordeon und Klavier (2019) UA Dauer??
Carsten Hennig (DE), davor war immer schon etwas für Violine, Akkordeon und Klavier (2019) UA 7'
Anna Pidgorna (CA), The Child, Bringer of Light, Version für Viola solo (2013), 10'
Thin Edge New Music Collective + Olivia Steimel
Ilana Waniuk (Violine)
Cheryl Duvall (Klavier)
Olivia Steimel (Akkordeon)
There will be one or two concerts
Free admission to promote classical music
12th – 23rd October 2019

College of Music Detmold
Detmold University of Music
Chamber music practice and concert days with 25 young music students from the Institute at the University of Music Detmold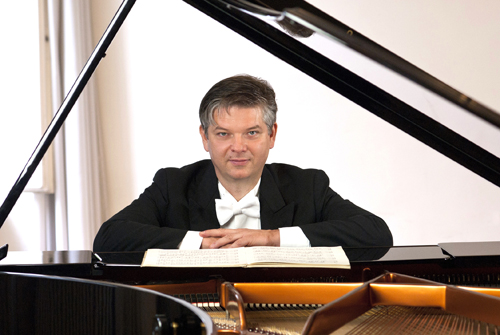 Conductor: Piotr Oczkowski
For the second year woth us with two big harps for their course about chamber-music!!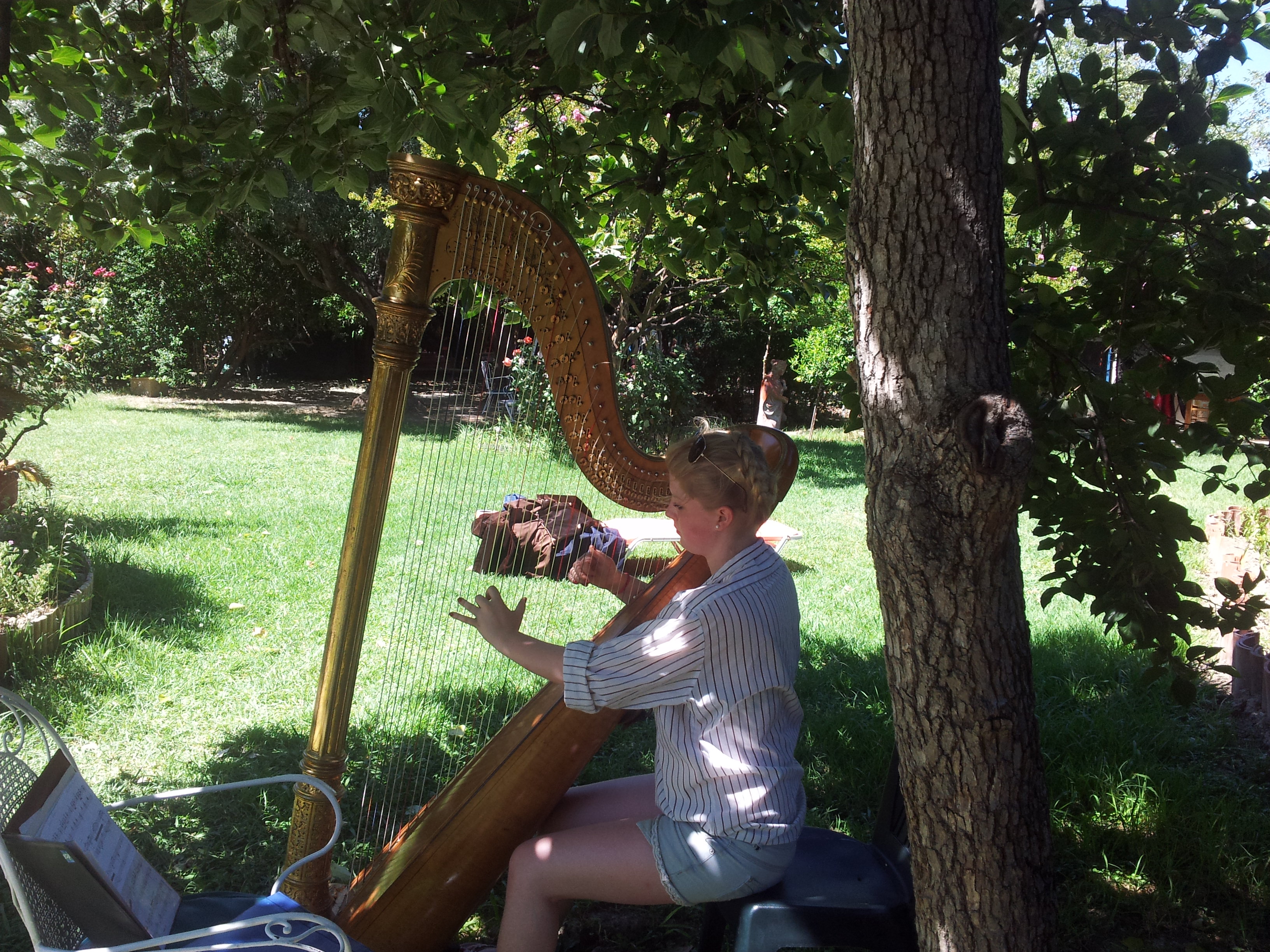 There will be one or two concerts
Free admission to promote classical music
================================================================
23rd -31st Okt. 2019
Belcanto Akademy
With Francesca Micarelli and the pianist and conductor Massimo Lambertini
Hier is the Fcebook-Site our Akademie.
https://www.facebook.com/belcantoacademylevicoterme/
Concerts:
On the 27th of October on the island of Lefkada and on the 28th of October in the cultural center of the city Egio both at 8 pm
Free ent






Anna Manfio, soprano
Eleanor Filipponi, mezzo soprano.
Anna and Eleanor are young and sing in Italy and abroad
Alice Zanella (14 years) and Matteo Bortolazzi (13 years), young pianists. Matteo is a young talent, winner of many competitions
There will be one or two concerts
Free admission to promote classical music
03rd -06th November 2019
Our guest for the second time at the Hellenikon Idyllion:
Prof. Michael Grube
International Musician of the year, IBC, England, 2003
Biografie: www.grubemichael.com

Concert:
There will be one or two concerts
Free admission to promote classical music
Concert program
1) Heinrich Ignaz Franz B I B E R : "Passacaglia"
(1644 - 1704) (375.Geburtsjahr)
2) Max-Ludwig G r u b e : Sonate Nr. 4 für Violine solo
(1925 - 1994) Andante - Allegro - Passacaglia
(25.Todesjahr)
3) Niccolo P a g a n i n i : Caprice Nr.13
(1782 - 1840) "Das Teufelslachen"
4) Henri V I E U X T E M P S : Concert Etude (Caprice)
(1820 - 1881) G-Dur, op. 16/2
5) Jacques F. M A Z A S : Alla Polacca
(1782 - 1849) Konzert-Caprice op. 81
6) Gerhard T r a c k : Friendship
(*1934 Wien) (gewidmet Michael Grube)
7) Johann Sebastian B a c h : Sonate Nr.1 g-moll BWV 1001
(1685 - 1750) Adagio - Fuga - Allegro - Siciliano,Presto

Biography
Born in 1954 ,Michael Grube began to play the violin when he was 4.Both of his parents were musicians and he received his first training from his father. After a distinguished graduation Michael Grube studied with some of the most famous violinists and teachers of the time, Max Rostal (Berne), Ivan Galamian (New York) and Henryk Szeryng (Paris,Mexico).
He also studied composition and musicology, his doctorate (USA) is in Philosophy of Music. Michael Grube has given concerts as an invited soloist in hundred countries of all continents.In addition to many flattering notices, his performances have won him numerous prizes, diplomas and awards of honorary-citizenship.
He has been guest-artist at many important festivals.The soloist has directed masterclasses and workshops in many countries.He was chairman of the jury at the 8th International Mozart Festival Stringplayers Competition(USA).
He has edited violin-works published by Doblinger Edition in Vienna and Pro Musica International(USA). Michael Grube performs on his N.Amati-violin.
01st to 15th Nov.2019
Intensive Modern Greek for Old Greek connoisseurs, specifically didactically adapted
Modern Greek for people with a background of Ancient Greek
People with some knowledge of Ancient Greek don't need to start from scratch when learning Modern Greek, since the writing and much of the vocabulary are known (or rapidly picked up).
However, the phonetics of modern and Ancient Greek differ markedly, considering the way Ancient Greek is taught in most EU countries.
This crash course takes these specifics into account and thereby allows a fast acquisition of Modern Greek.
The course is organized in small groups and takes place at the Hellenikón Idýllion in Selianitika at the Northern shore of the Peloponnese in Greece. This year it is offered twice:01. to 15. Nov.2019

Get further information sending an e-mail to info@epistoa.eu
epiStoa is a European initiative
to foster and promote European Values
- human rights, democracy and the rule of law -
and the impact of the Ancient Languages on modern Europe



With Greek philologist Antonia Kyrilou in collaboration with the association http://www.epistoa.eu (European Values and Languages – From Antiquity to Today) A project sponsored by Hellenikon Idyllion and EpiStoa.Collaborative symposia with (on demand and when possible) old Greek specialties and musical strains are going to enrich the sessions additionally!
Booking at Andreas Drekis, Hellenikon Idyllion: info@idyllion.eu
Modern Greek lessons for ancient Greek
teachers and students in Greece
Hellenikon Idyllion, a cultural and music organization, is offering to teachers and students of ancient Greek, group lessons in Modern Greek
from 1st Nov. 2019 to 15th Nov.2019 in its premices.
Acompanying persons or people not related to the above mentioned disciplines, who would like to further educate themselves during vacation time and get an authentic and enriching grasp of the ancient philosophers writings, the Modern Greek literature, music and poetry, are also welcomed to participate.
The course will take place in a pleasant atmosphere and a friendly get-together environment. Special didactics, adjusted to your pre-existing knowledge, will be used by a Greek teacher who will explain the differences between the two kinds of Greek language in a very simple way.Additionally, you will be familiarized with songs of great Greek poets written in Modern Greek which will be sung accompanied by our grand piano and with the help of a singing teacher and pianist.
The lessons can be folowed by swiming in the beach next to our condominion (Water temperature 19/21°C) and local specialities like fish, meat or vegetables in evening symposia with lots of whine.That way, discussions with like-minded people will become unique fertile experiences.During the day time, it is highly recommended that you may enjoy sea-noises in the background, together with plucking and tasting of mandarins and oranges from the garden.
Furthermore, we can plan an archaeologic trip to the excavations of the sunken ancient city of Helike with its Poseidon temple, which will be an extraordinary experience.
Acomodation options are as follows
A student group or a company of adults of at least two persons may be acomodated in double bed rooms or multibed apartments within the garden of Hellenikon Idyllion at the price of 15 € per person. If the students will be acompanied by a teacher, he will be provided acomodation for free.
All the participants may extend their staying in Hellenikon Idyllion for additional dates privately as well, at the same price.
Participants may take breakfast, lunch or dinner in a neighbouring tavern for the price of 6 to 12 € .

The fee for a two hours course per day is inclusive in the above prices for all participants. Those who like, may use our pianos and music organs for free.
In case you are prevented to paricipate at the above mentioned dates for any reason, but you are still interested in this project, you can send me alternative dates and I will try to organize another similar course meeting your preferrence .
I look forward to hearing from you! Until then sunny greetings from Greece.
Information/Contact:
Andreas Drekis
Hellenikon Idyllion – Garden of muses
Kyanis Aktis 20 GR-25100 Selianitika-Egion
Tel.: 0030 210.3461034
Mobil.: 0030 6972263356
E-Mail: info@idyllion.eu
www.idyllion.eu
Guests from the middle of Nov 2019 until the beginning of April 2020:
Ursula and Andreas are staying with us for 5 months. They are a musical couple in their best age from Germany (piano, lyra and singing) and they are excited to welcome you, so you can create many wonderful and beautiful things together.