↓Five funded projects in 2016+2017
↓ a) Agon Armonias 2016
↓ b) Speak and philosophize in Classical Greek, today!
↓ c) Summer and winter
↓ d) Concerts and opera project - invitation for choirs, orchestras and creative groups
↓ e) Classical Sounds and Sea
↓f) New Enlive the ancient-Greek and experience the authentic Greece!
↓Prometheus Desmotes by Aischylos [July]
↓Youth Guitar Orchestra
↓Youth Brass Band of the Jugendmusikschule Bremerhaven [June]
↓Christophorus-Kantorei with 55 young singers [May]
↓Jugendorchester of the Staatliche Musikschule Hamburg
↓Piano concert in Hellenikon Idyllion and at the Cultural Center of Egio [April]
↓Piano course at Easter

Short video about the Hellenikon Idyllion

Five funded projects in 2016+2017

a) Agon Armonias 2016
Ἔργον καλόν κ'αγαθόν 2016
Call for an international competition to promote ancient Greek language and classical philosophy


More in our facebook!
b) Speak and philosophize in Classical Greek, today!
With Mr. Florian Feicht, Teacher for Classical Greek at the high school of Heidelberg
Look at Philosophize in Ancient Greek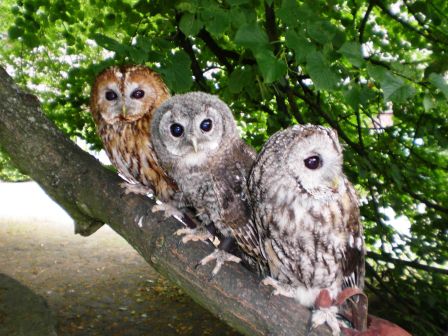 c) Summer and winter
Hellenikon Idyllion in Selianitika at the Gulf of Corinth
Possibility for participation in cultural activities 2016/17 with subsidy of accommodation for students/pupils and teachers

You are invited to Hellenikon Idyllion, in the Garden of Muses, an intercultural and artistic holiday centre, to relax, be inspired or develop your own skills in composing or practising music, philosophising, playing drama, painting and dancingin the middle of a stunning fruit, grape and flower garden next to the beach, where you are allowed to pick a variety of fruits.
There are two stages where concerts are taking place, in our practice rooms (equipped with pianos, cello and string bass) you are allowed o be creative yourself. Additioally there is a library where you have time for your studies, apart from that there is WiFi all over the garden.

Everyone between 17 and 28 years of age is eligible to apply. It is possible to apply separatelyor as a group of two or more people, accompanied by your teachers .
Please send us your application with CV, stating your skills and hobbies as well as your ideas on a creative project of yours, that you would like to present during your time in the Idyllion. The theme of the project should be refered to the ancient Greek culture.
You should send us at least two possible dates for your stay.
Please note that we are reducing the price of the accomodation in order to the effort and the thematical value of your project, judged by ourselves. When you are lucky we may offer you a convenient free apartment taking into consideration your creative suggestions and your participation in their implementation.
d) Concerts and opera project - invitation for choirs, orchestras and creative groups
Dear friends, our centre for music and culture "Hellenikon Idyllion" at the northwestcoast
of the Peloponnese offers choirs and orchestras an ideal forum to prepare concerts or just to rehearse intensively. In the flowering garden creative work can be combined with recreation and international contacts.
Composition Competition 2009/2010
Opera Helike Athanatos (Helike immortal) - Triumph of Archaeology
The story is based on an idea of Andreas Drekis, Text and literatur - Libretto - in Ancient Greek by Franz Knappik.
Special offer: Orchestras and choirs, who are willing to perform one of the prize-awarded operas, have the opportunity to stay at Hellenikon Idyllion free of charges for 14 days, for final rehearsels and a performance of the opera in Greece.
https://www.youtube.com/watch?v=eaT20RSp4pw
https://www.youtube.com/watch?v=wg8RnJUqz1M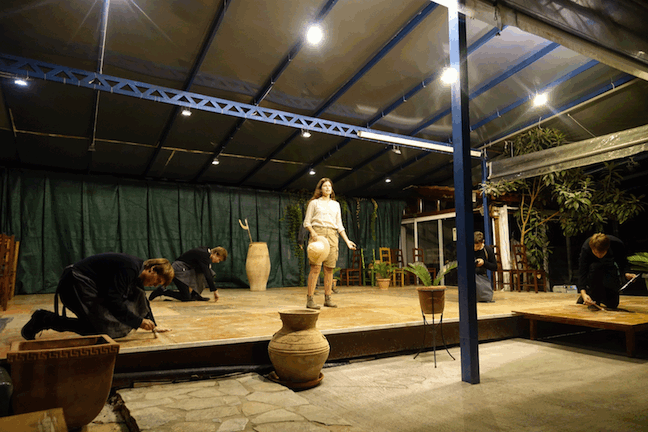 Learn classic greek and experience the culture with music and performance in the Garden of the Muses and the Epicurus.
Enjoy the melody of this language and cultivate your spirit with its unique expressiveness. Enhance your positive power, stimulate your fantasy!
We invite you to come to the Hellenikon Idyllion right next to the seaside, located at the coast of the western Peleponnes in Selianitika, near Egion.
Bring your excitement and your creative ideas with you to learn the language of Sokrates, Platon, Pindar and Homer. Combine inspired dialogs or poetic verses and the music from renowned composers (eg. Bach, Mozart, Beethoven) with your acting, dramatic and choreographic expression into a successful synthesis.
You can choose any classic music you want.
We would like to promote your choice of learning Antique Greek by offering you accommodation for a reduced price that has only the purpose of covering our costs.

If you want to, we can plan and organize your concerts in highschools and suitable halls.

Please tell us when and with how many attendees you could come here and we will contact you immediatly!

We look forward to hearing from you and would love to give you more information.

Hellenikon Idyllion
Anmeldung unter
E-Mail: info@idyllion.eu
Phone: +30-26910-72488

e) Classical Sounds and Sea
Supported project of Hellenikon Idyllion
11th-25th of September 2016 (other dates on request)
and from 2th October-4th November 2016
To all Orchestras, Choirs, chamber musicians, duos, soloists, singers, conductors, composers, ...
You would like to gather new experiences and share your passion for music with likeminded people?
Hellenikon Idyllion, for several years known as a meeting place of music and culture, would like to invite you to perform music together, exchange experiences, create new ideas, build up friendships and enjoy the pleasure of the beautiful Garden of the Muses next to the sea as well as the atmosphere of the typical Greek coastal village Selianitika, Gulf of Corinth.

Spectacular final of each week of this cooperation is going to be a public concert which repertoire should focuses, besides pieces of your own collection, partly on compositions of themes from the field of ancient Greek culture. We are going to send you musical suggestions and tips regarding this topic with the registration confirmation, which are nothing else than ideas. You are more than welcome to call out your own imaginations!
You are free to use our musical stock: a music pavilion with its concert grand, two stages, practice rooms equipped with pianos, a violoncello, a string bass and timpani.
Apart from that you are allowed to pick the seasonal fruits of our 4000 m2 garden as figs, kaki fruits and 5 different types of grapes.
You will be accommodated in two-room apartments together with another two up to five participants. The flats have a fully furnished kitchen. These will cost you 70-100€ per week, what represents 50-60% of the standard price.
Your registration is due on the 15th of April 2016. Please send together with your application your musical skills and experiences, as well as your e-mail-address or further contact details.
After expiry of the registration period we are mailing those personal information to all attendees, so that you are able to get in touch with each other, make first agreements and start preparations.
In case you aren't able to join the entire two weeks, please send the dates of your stay with your application, too.
With your registration you declare your agreement, that we reserve the right to record and publish rehearsals as well as the final concert.
We are looking forward your participation and creativeness!
Warm regards from the Garden of the Muses
f) From the 3rd of September until the 6th of November
Invitation: Ancient-Greek Autumn
Enlive the ancient-Greek and experience the authentic Greece!

Dear lovers of the "ancient Greek",
we would like to invite you to our upcoming programme "ancient-Greek Autumn", which is taking place from the 3rd of September until the 6th of November. Revive your abilities in such a beautiful ancient language, discover yet unknown archaeological excavations and enjoy our garden of the Muses, which is located directly at the Mediterranean Sea. We offer special conditions for you to rediscover your love for ancient culture.

The promotional programme is not only directed to former students of ancient Greek but also to current students, individuals, groups and families who are learning, have learned or want to learn this wonderful language. Meet other enthusiasts and discuss your experience and the adventures you have had with ancient Greek so far. Honouring Greek tradition we want to gather and inspire our bodies and minds – either through discussions and lectures or local culinary specialties and musical programme, which all cohere in some way or another to the "ancient Greek". Our aim is to create the programme as a group in a way that every individual is invited to contribute according to his ideas (stage, piano, cello and more instruments are available).

Selianitika is a genuine Greek village directly situated at the Gulf of Corinth. This wonderful place has retained its original character and tempts us all with its culinary uniqueness. The water having reached pleasant temperatures over summer, autumn is also the perfect season for swimming in in the Gulf. Stepping out of the water, feel free to pick as many khakis, pomegranates, grapefruits, grapes and olives, which are waiting for you in our garden around this time of year.
As you can see from last year's Program, we are supporting any cultural project relating to the ancient-Greek language. Last year, for instance, we invited a theatre group to come and visit us for two weeks, completely free of charge, as they performed a piece in ancient Greek.

If your are interested in our Ancient-Greek Autumn we would be very happy to hear from you soon. If you do not have time for our programme but would like to visit us another time, please let us know. We will find an alternative date! Feel free to contact us any time if you have questions. For more information about us and our accommodation visit our homepage.
I am looking forward to you!
Andreas Drekis
18.-July - 06. August
Evelyne Grandy Pianist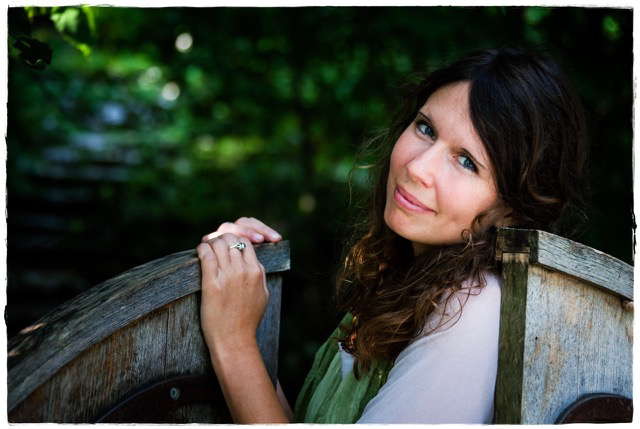 Piano recital on the End of July in the Garden of Hellenikon Idyllion
Short biography.
Born and raised in Solothurn, she studied piano with Adalbert Roetschi and organ with Rudolf Scheidegger at the Zürich University of the Arts (concert diploma with awards).
For one year she was the student of Hubert Harry in Lucerne and did a stop for a half-year at the Cité des Arts in Paris, and was the student of Jacques Rouvier (promotion price of the Canton of Solothurn, Switzerland).
In 2011 she received the Soloist Diploma in Piano with Prof. Homero Francesch at the Zürich University of the Arts.
She won several awards and prizes, among several things, the Canton of Solothurn "Werkjahrespreis", a scholarship provided by Migros Kultur Prozentand and the Foundation Ernst Göhner. She played as a soloist with the Philharmonic Baden Baden, the Biel Symphony Orchestra, Huttwilers Chamber Orchestra and the New Orchestra Basel.
In addition to her various concerts, she is the main organist in Zuchwil and is teaching since 2009 at Kantonsschule Solothurn.

Piano-Recital with Evelyne Grandy in Hellenikon Idyllion.
http://www.evelyne-grandy.ch/home
Program
François Couperin Le Tic-Toc-Choc
(1668-1733)
Georg Friedrich Händel Largo aus Xerxes
(1685-1759)
Christoph Willibald Gluck Melodie aus Orpheus und Euridice
(1714–1787)
Baldassare Galuppi Sonate Nr. 5 in C-Dur
(1706-1785) Andante
Allegro
Vivace
Melanie Bonis aus Pièces pittoresques et poétiques:
Rondo dans le genre ancien Op. 7
Papillions Op. 28
Aux champs Op. 13
Eglogue Op. 12
Le moustique Op. 66
Près du ruisseau Op. 9
Ludwig van Beethoven Mondscheinsonate Cis-Moll Nr. 14 Op 27
(1770-1827) Adagio sostenuto
Allegretto
Presto agitato
21st-25th July
Prometheus Desmotes by Aischylos
Performance of Aischylos' tragedy

With the Teater Tetas, 11 artists from Indonesia, in two ancient theatres and in the new theatre of Egion
Director: Prof. Werner Schulze, University of Arts Vienna
A support project of Prof. Werner Schulze, Andreas Drekis (Hellenikon Idyllion) and the Indonesian embassy in Athens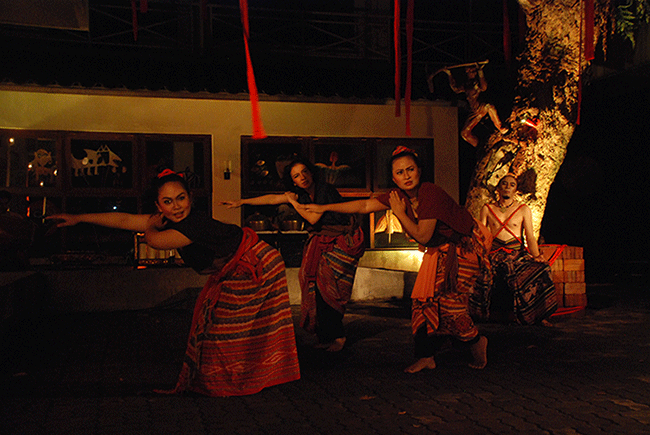 Events
Προμηθέας Δεσμώτης
Thursday, 21st July
Πέμπτη 21:30h EGIO, New Amphitheater (OPEN AIR)
Friday, 22nd July 21:00h
21:00h KASTRO CHLEMOUTSI, Chlemoutsi Medieval Castle Kyllini
Φεστιβάλ Κάστρο Χλεμούτσι (OPEN AIR)
Saturday, 23rd July, 21:00h SELIANITIKA, Hellenikon Idyllion (OPEN AIR) Παρασκευή Indonesian-Greek Art & Culture Evening, private event in the garden
More information on
http://philippifestival.gr/
www.visitgreece.gr/en/events/58th_philippi_festival
More information on
http://ancientilidasfestival.weebly.com

27th June-04th July
Youth Guitar Orchestra
Consisting of 25 young people

The ancient Theater of Egeira 35km from Hellenikon Idyllion, the unique place where our orchestras and choirs perform.

The young orchestra from Böblingen play the Sorbas dance in the ancient Theater of Egeira. They have been at Hellenikon Idyllion for the fifth time.

22nd-26th May 2016
Christophorus-Kantorei with 55 young singers
Visiting us for the second time. More in our facebook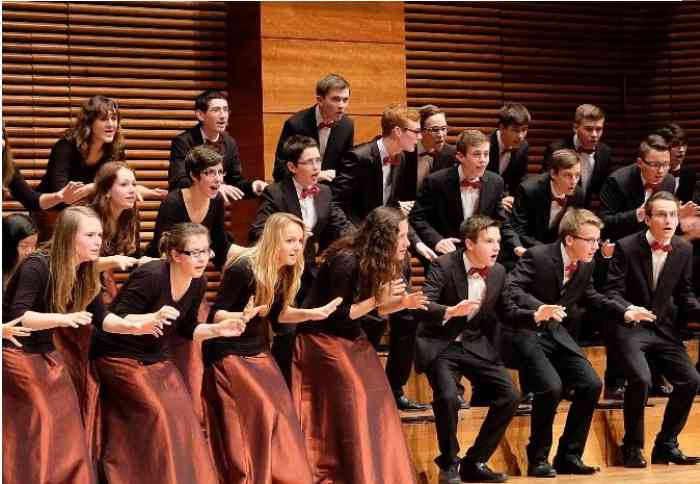 14.-21. Mai 2016
Jugendorchester of the Staatliche Musikschule Hamburg
Visiting us for the second time, 30 musicians. More in our facebook
Cunductor: Tomasz Lukasiewicz
Youth-String-Forum of the JMS Hamburg
The dates of the concerts soon will be announced here.
Program
Viva la Vida
Johannes Brahms (1833-1897) - Ungarischer Tanz Nr. 5
Michal Kleofas Oginski (1833-1897) - Polonaise a-moll
Antonio Vivaldi (1678-1741) - Cellokonzert C-Dur, I. Satz: Allegro, Violoncello Solo - Alicja Lukasiewicz
Karl Jenkins (1944) - Palladio

Tadeusz Baird (1928-1981) - Colas Breugnon Suite im alten Stil: Präludium, Tanz I, Tanz II, Postludium

Astor Piazzola - Oblivion

Leroy Anderson (1908-1975) - Sandpaper Ballet, Typewriter

Jacob Gade (1879-1963) - Tango Jalousie

Dimitri Schostakowitsch (1906-1975) - Walzer Nr. 2; Aus der Jazz-Suite

Ewelina Nowicka - Griechische Suite (2014); Chasapika und Chasaposerwiko, Zorba's Tanz

Leroy Anderson (1908-1975) - Sandpaper Ballet, Typewriter

Jacob Gade (1879-1963) - Tango Jalousie

Dimitri Schostakowitsch (1906-1975) - Walzer Nr. 2; Aus der Jazz-Suite

Ewelina Nowicka - Griechische Suite (2014); Chasapika und Chasaposerwiko, Zorba's Tanz
31st March+01st April
Piano concert in Hellenikon Idyllion and at the Cultural Center of Egio

More in our facebook
Program
Domenico Scarlatti Capriccio G-dur Matteo Alessandrini Giga d-moll
Ludwig van Beethoven Albumblatt Für Elise
Johann Sebastian Bach kleines Präludium C-dur Anna Eigel
Domenico Scarlatti Sonata d-moll Sonata D-dur
Domenico Scarlatti Sonata a-moll Francesco Alessandrini
Sonata G-Dur
Claude Debussy Childrens Corner
Dr. gradus ad parnassum
Wolfgang A. Mozart Sonata facile, C-dur Lars Bolte
Allegro-Andante-Rondo Joh. Sebastian Bach Präludium und Fuge c-moll WK I
Sam Hylton Ludwig v. Beethoven Sonate op. 2/1 Allegro

Johannes Brahms Zwei Klavierstücke op. 118
Intermezzo: Allegro non assai, ma molto appassionato
Intermezzo: Andante teneramente
Frederic Chopin Etude f-moll op. 25/2 Presto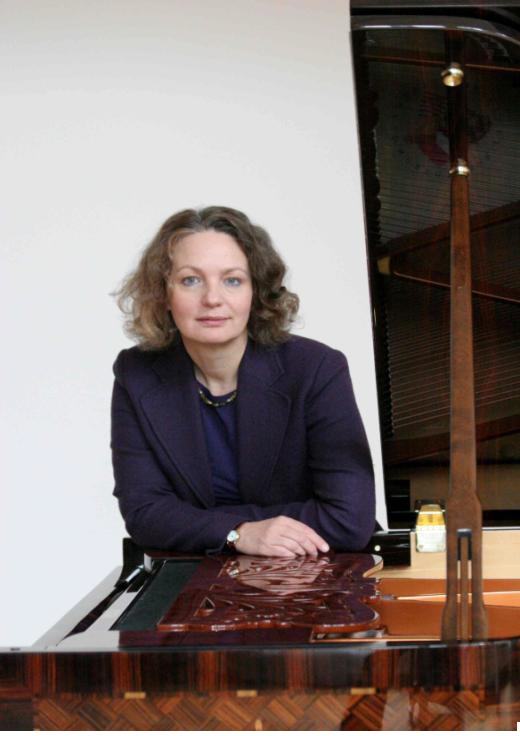 Ellen Kaufmann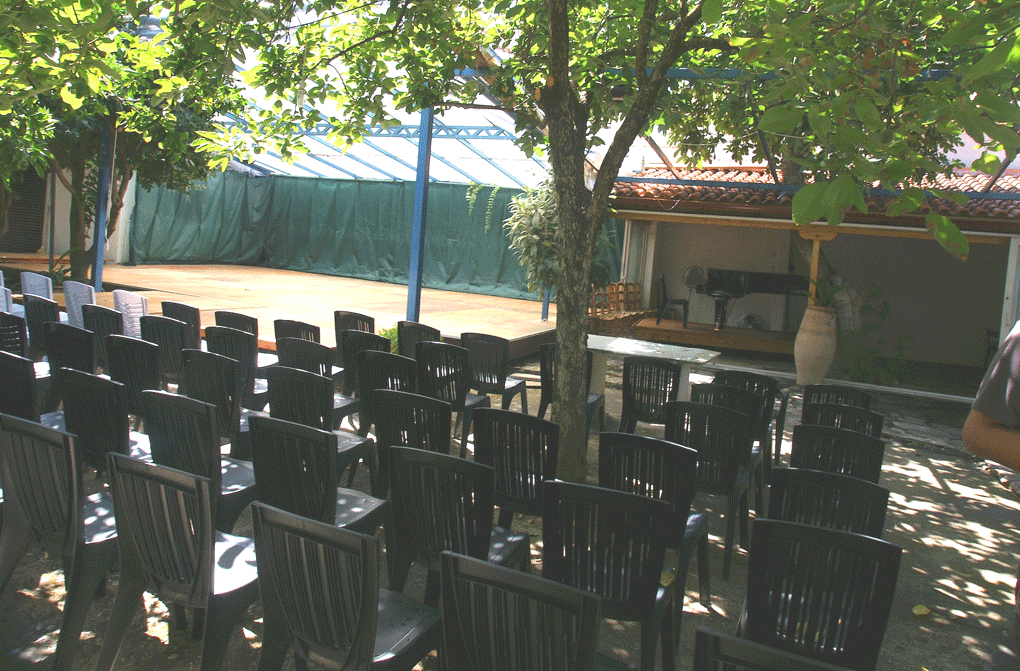 Our large stage with pavilion and stage piano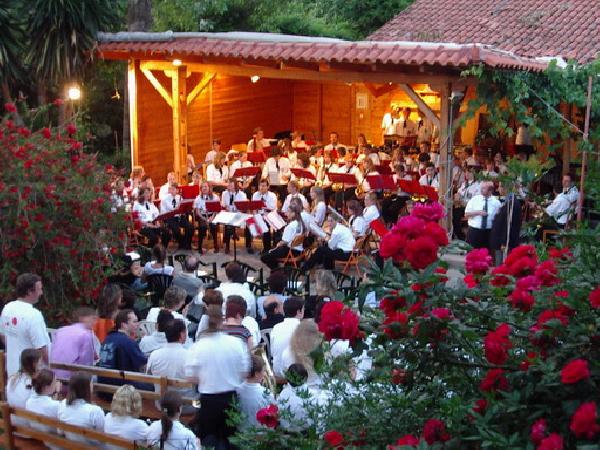 Concert on our other stage

Piano course at Easter
With the pianists Ellen Kaufmann (Munich) and the Sam Hylton
Concert , More in our facebook
31st of March in Hellenikon Idyllion
1st of April at the Cultural Center of Egio
info@idyllion.eu