Welcome to the garden of the muses!
We welcome all guests and friends, families, culture enthusiasts, groups, orchestras, choirs, ensembles, musicians, artists, philologists, poets, dancers, classes, painters, muses, nature lovers and everyone else who wants to enjoy spiritual and cultural values with like-minded people in an idyllic atmosphere and experience music and art - all right by the sea...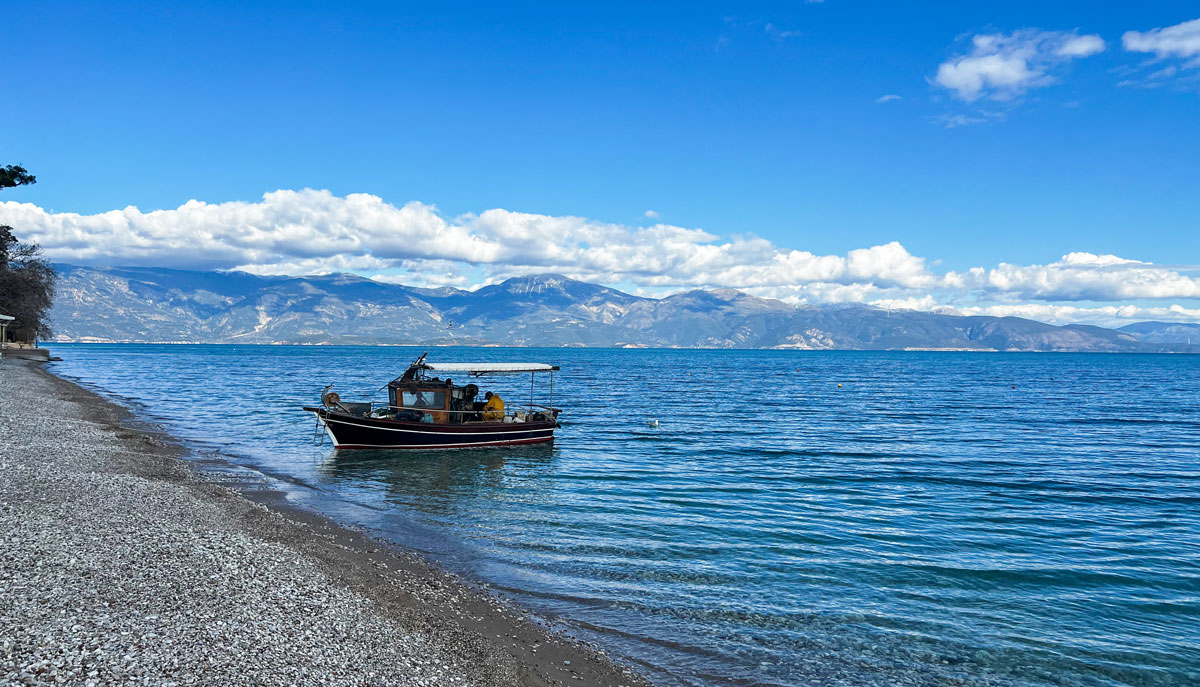 February: Fresh fish, fresh air and crystal clear water
Yes, that still exists. Here freshly caught fish comes directly from the fisherman in the Gulf of Corinth. It doesn't get any fresher. On foot from Idyllion approx. 350m. When are you going to get your fresh fish?
To the program preview 2023
Would you like to enjoy an eventful holiday in the unique Garden of the Muses?
Send us a non-binding booking request or give us a call:
Andreas Drekis
E-Mail: info@idyllion.eu - Tel.: +30 210 34 61 034 oder +30-26910-72488
Mobil: +30-69 72 26 33 56 ( WhattsApp + Signal)
Always up to date
With our newsletter we would like to inform you in good time about short-term and long-term funding projects!
Please indicate if you have ever learned ancient Greek - regardless of how long!
Registration for the Idyllion newsletter