Programm 2010
20 Juli - 24 August Meisterkurs für Gesang, 18. Jahr inklusiv 4 Arienabende mit zum Teil professionelen Sängern
Leitung mit Jagna Sokorska Kwika,
Singing Hochschuldozentin, Professor at University Essen/Germany
Tel./Fax +49 (0)2098 38 87 e-mail Kwika@t-online.de
---
1-11 August 2010
Schon 18 Jahre im Hellenikon Idyllion
Das PJKO Puchhheimer Jugendkammeorchester hat 6 Konzerte gegeben in Patras , Selianitika , antike Stätte Helike , Derveni, Galaxithi und im Bergdorf Peristera am Fusse des Berges Helmos wo die mytholohisch Styxquelle liegt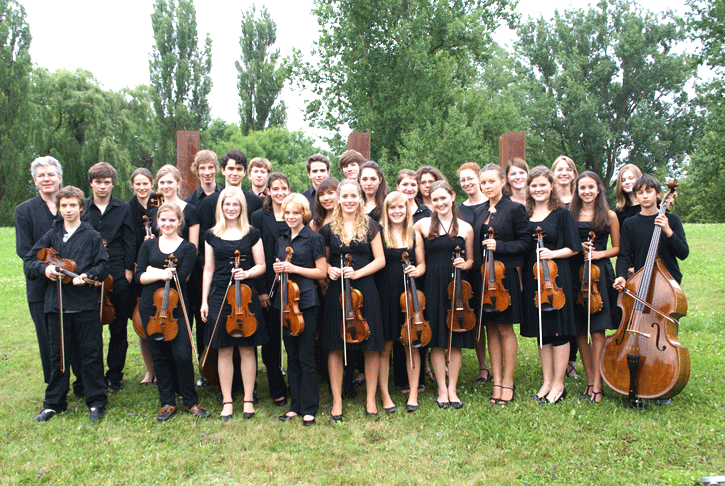 Das PJKO Jugendkammerorchester
Das PJKO, 1993 gegründet, setzt sich zusammen aus 29 Streichern im Alter von 13 bis 19 Jahren. Die meisten Mitglieder des Orchesters sind Preisträger bei Jugend musiziert auf Regional-, Landes- und Bundesebene.
Konzertreisen führten das PJKO bereits in viele europäische Länder und nach Japan. Bei Jugendorchesterwettbewerben auf nationaler und internationaler Ebene erhielt das Orchester zahlreiche Auszeichnungen und erste Preise: das PJKO wurde u. a. 2002 und 2007 jeweils mit einem 1 Preis summa cum laude beim Europäischen Musikfestival in Neerpelt/Belgien ausgezeichnet, 2002 mit dem Tassilopreis der Süddeutschen Zeitung, 2004 mit dem 1. Platz beim Deutschen Orchesterwettbewerb Osnabrück und 2007 mit dem 1. Platz mit "outstanding success" beim Internationalen Jugend-Musikfestival in Wien.Seit 2005 besteht eine Patenschaft mit dem Münchener Kammerorchester.
Musikalischer Leiter ist Peter Michielsen (Niederlande, 1959). Er studierte Geige in Amsterdam bei Davina van Wely, war Konzertmeister im Niederländischen Jugendorchester und spielte von 1984 bis 1988 hauptsächlich im Concertgebouworkest, in The Chamber Orchestra Europe und bei den Amsterdamse Bachsolisten. Danach Studium der Musikwissenschaft in München und Mitarbeit in verschiedenen Barockorchestern auf historischen Instrumenten (v.a. The Amsterdam Baroque Orchestra unter Ton Koopman); seitdem Ausweitung der pädagogischen Tätigkeit.
Programm:
Mozart, Divertimento in D-Dur, 1. Satz
Bartok, Divertimento, 1. Satz
Mendelssohn, 10. Streichersinfonie in h-Mol
Mit diesen Stücken tratt das PJKO im Juli 2010 bei dem Wettbewerb "summa cum laude" in Wien auf und erhielt den erstsen Preis Noch mehrere andere Stucken und Skalkottas, Kleftikos Tanz und vom Manos Chatzidakis Das Lächlen von Tzokonta als griechische Stücke:
Das Puchheimer Orchester am 9.8.2010 zehn Meter vom Meer auf der vermuteten antiken Stadt Helike mit 3 Berufssängerinnen welche altgriechische Musikstücke an die Muse Kaliope , Delphische Hymne, Seikilos Lied singen in Bearbeitung von Hermann Rechberger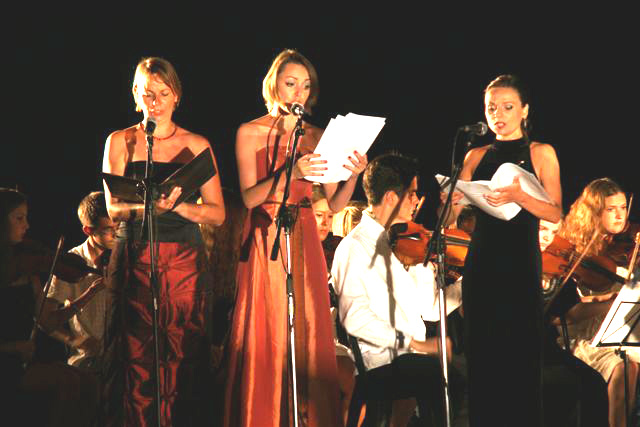 Esther Borghorst Alexandra Wiwala und Justyna Reczeniedi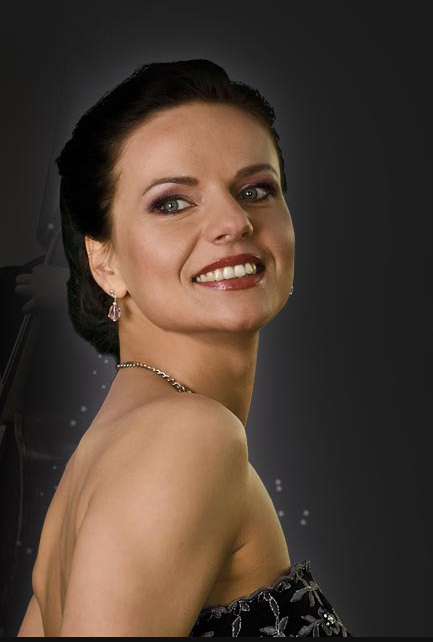 Justyna Reczeniedi aus dem Warschauer Opernhaus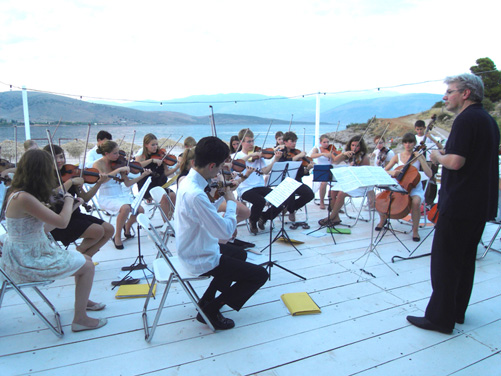 Das puchheimer Orchester in Galaxithi mit Baden vor dem Konzert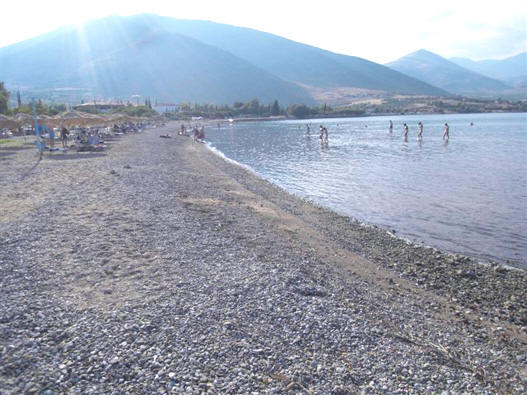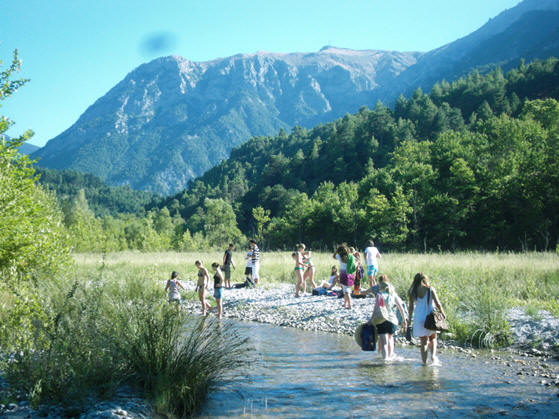 und das Puchheimer Orchester im Bergfluss vor dem Bergdorfkonzert in Peristera

---
1. bis 15. September 2010 Seminar
Ein Förderungsprojekt von uns bei sehr günstiger Unterkunft, im Mittelpunkt soll die Lektüre der Tragödie
"Philoktet"von Euripides studiert werden anschliessend ein Vortrag mit Diskusion Leiter des Seminars: Prof. Dr. Jens Holzhausen, Universität Bamberg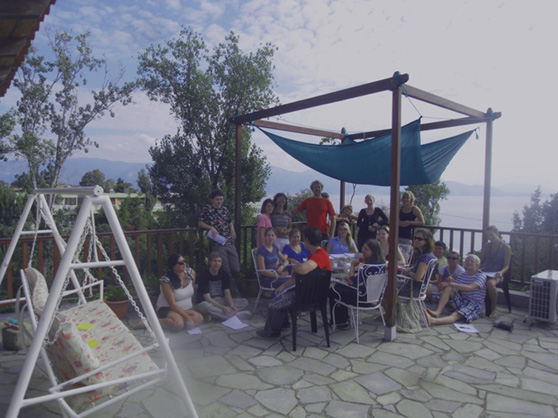 Die Teilnehmer des Seminars auf der Dachterasse des Hellenikon Idyllions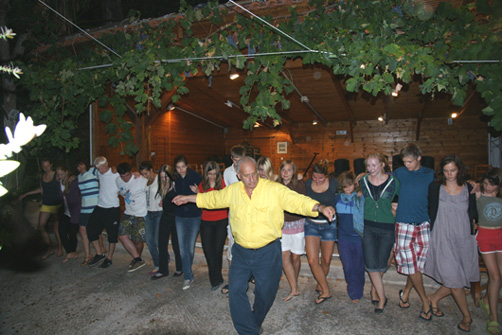 Am Ende des Seminars Sirtaki lernen und zusammen tanzen mit Andreas in diesem Garten des Platons und des Epikurs des Mozarts und des Beethovens.... am griechischen Meer....!
Am Ende des Seminars  Sirtaki  lernen und  zusammen tanzen mit Andreas in diesem Garten des Platons und des Epikurs
des Mozarts und des Beethovens.... am griechischen Meer....!

---
15 September - 2 Oktober 2010

Eine Gesangsgruppe von 16 Sängern aus den Musikuniversitäten Berlin und Leipzig mit Klavierbegleitung wird bei uns die Oper "Die Hochzeit des Figaro" aufführen.

"Die Hochzeit des Figaros", von W.A. Mozart als Vorbereitung für ihre Aufführungen in Deutschland intensiv üben und in unserem Garten der Musen aufführen
Zuerst Aufführung der Oper in Hellenikon Idyllion
Es machen mit: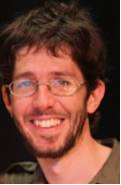 Marcos Darbyshire
(stage director) was born in Córdoba (Argentina) and studied piano at the Córdoba "Collegium" and with Tatiana Shundrovskaya. Marcos Darbyshire won the two top chamber music competitions in Argentina (2005 und 2006) and gave many Lied- and chamber music recitals, especially with the clarinetist Eugenio Tiburcio in Buenos Aires, Córdoba, La Plata, Salta, Bariloche, Rosario und Mendoza. In 2004 Marcos Darbyshire began his involvement in the opera business as in many different productions and was co-director ofMozart´s "Magic flute" at the Teatro Real in Córdoba in 2007. In 2008 he gave his debut as stage director in Córdoba with "LePauvre Matelot" und "L´Enfant Prodigue"and began his studies in music theatre direction at the Hamburg Universtity for Music and Theatre. In the last year Marcos Darbyshire has staged adaptations ofMozart´s "Le Nozze di Figaro" and "Don Giovanni" in Hamburg and "Così fan tutte" in Berlin. At the Hamburg state opera he holds a post as stage manager for lighting.
Felix Pätzold (music director) born 1986 in Rostock (Germany) has had professional training for Violoncello, Klavier and Harpsichord and has been studying composition since 2006 with Professor Claus-Steffen Mahnkopf at the Leipzig University for Music and Drama.He participated in a masterclass with the world-famous pianist Peter Feuchtwanger and regularly gives recitals as pianist and organist and choral conductor. Mr. Pätzold recently has focussed especially on opera, as his compositions for projects such as "Dido und Aeneas" and childrens´ operas for German schools show. He is also organist at the St. Johannis Church in Rostock.
Christina Bischoff ("Contessa")
, lyric soprano, gave her opera debut 2009 as Fiordiligi (Così fan tutte/Mozart) and will be performing Donna Anna (Don Giovanni/Mozart) in Berlin this season. Before turning to opera singing she gained diplomas as choral conducter at the Bundesakademie Wolfenbüttel, music teacher and singing teacher at the University for the Arts in Berlinwith KS Prof. Jutta Schlegel and Regina Schudel. She studied opera singing in Hanover with Mechthild Kerz and took masterclasseswith KS Prof. Regina Werner-Dietrich, Michael Dussek, Elisabeth Graf, Prof. Klesie Kelly, Prof. Favaro-Reuter, Julie Kaufmann, and the Hilliard Ensemble. As well as being a permanent member of the professional Berlin Radio Choir, Miss Bischoff studies Lied/Oratorio at the UdKBerlin. She has sung many oratorio parts in concerts in Germany,Austria and Switzerland, most recently in Brahms´ requiem.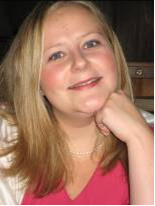 Astryd Cottet ("Marcellina"), mezzo soprano, was born 1982 in France. For six years she was a member of the childrens´ choir of the Paris Opera House. She has performed many Oratorios as a soloist of the "Ensemble Vocal d'Ile de France" in the most prestigious churches of Paris. Miss Cottet has a BA and MA in Musicology at the famous Sorbonne University in Paris. At present she is studying Opera singing at the University of Musik and Drama Leipzig with KS Professor Regina Werner-Dietrich.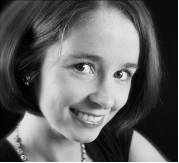 Britta Glaser ("Cherubino"), began her musical career as a flautist. She won numerous prizes as a singer and flautist at national music competitions and founded the Leipzig University Orchestra in 2004. The mezzo soprano began singing during her art studies (graduation in 2006) and subsequently began a degree in opera singing with KS Prof. Regina Werner-Dietrich at the HMT Leipzig. She has taken master classes with Klesie Kelly, Barbro Marklund and Laura Sarti. In 2009 and 2010 Miss Glaser has studied abroad with Prof. Anne Howells at the Royal Academy of Music London and Prof. Claudia Visca at the Vienna University for Music and Drama. Her operatic repertoire includes roles such as Mercedes, Jessy,Cupido and Hannchen and the veratile artist is eqally at home in oratorio and operetta concerts as well as in lied recitals.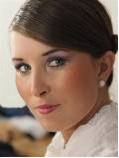 Paula Rummel ("Susanna")
, born in Berlin in 1983, began her vocal studies at Berlin University for the Arts with Professor KSJutta Schlegel. Since 2007 she has been studying at Leipzig University for Music and Drama with Professor KS Regina Werner. This year she is additionally studying with Professor Claudia Visca at the Vienna University of Music and Drama. The coloratura gave her debut in 2006 as Blonde (Mozart: Die Entführung aus dem Serail) at the International Opera Festival Oder-Spree. Since the season 2007/08 Paula Rummel has been performing regularly at the Gera and Altenburg Opera House as Yvette (Puccini: La Rondine), Operatic Soprano (Lange: Das Opernschiff) und 1. Edelknabe (Wagner: Lohengrin/Tannhäuser), Sandmännchen and Taumännchen (Humperdinck: Hänsel und Gretel), as well as Echo (Strauss: Ariadne auf Naxos). At the Leipzig Opera, she has sung 1. Knabe (Mozart: Die Zauberflöte) and Barbarina (Mozart: Le Nozze di Figaro). In 2009, Paula Rummel sang Frasquita (Bizet: Carmen) at the Schlossoper Haldenstein (Switzerland) and the Tonhalle Zurich under the baton of chief conductor Marcus Bosch. Miss Rummel is laureate of the ad infinitum foundation, the Kammeroper Schloss Rheinsberg and the Albert Lortzing Prize 2009. In addition to the standard operatic repertoire, the versatile soprano has demonstrated her stylistic variety with recordings of songs by Mendelssohn for national German radio, operetta galas at home and abroad as well as with world premiere performances of operas by contemporary composers. She has recently taken Master classes with Peter Ling, Claudia Viscaand Ileana Cotrubas.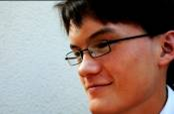 Dominic Große ("Conte Almaviva")
was born 1988 in Leipzig and began singing with Susanne Krumbiegel at the conservatory "Johann Sebastian Bach" in Leipzig. 2007 he began his degree in singing at the University for Music and Drama "Felix Mendelssohn-Bartholdy" with Prof. Friedemann Röhlig, which he continues since 2009 with Prof. Berthold Schmid. He has taken Masterclasses with Barbro Marklund (Oslo), Frank Wörner (Stuttgart) und Christiane Libor (Berlin). 2009 he gave his debut as Husband in Francis Poulenc´s "Les Mamelles de Tirésias" (HMT Leipzig). 2010 Mr. Große will be singing the part of Pelopidus in Heinichen´s "Die lybische Talestris" and appearing as soloist all over Germany in various ensembles.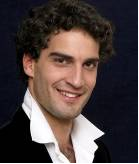 Ezra Jung ("Figaro")
, bass baritone, was born 1983 in Germany and took masterclasses with Thomas Hampson and Rudolf Piernay. Since his graduation as a music teacher in 2007 he gained a degree in opera singing 2010 in Leipzig at the University for Music and Drama with KS Prof. Regina Werner. He now continues his studies at the University for the Arts in Berlin with the world-famous tenor Robert Gambill. Mr. Jung has performed as a soloist at the State Theatre Wiesbaden, Theatre Heidelberg and Halle Opera House and will be giving his debut at the Gera Opera House as Second Priest in Mozart`s Magic Flute in the coming season. At the International festival Oper Oder Spree he performed Leporello (Don Giovanni/ Mozart), and has sung Guglielmo (Così fan tutte/ Mozart) in Berlin and Conte Almaviva (Le Nozze di Figaro/Mozart) in Leipzig. Most recently Ezra Jung sang the solo in Beethoven`s 9th symphony at the concert houses in Berlin and Leipzig. He has been awarded prizes at National competitions with his sister, the pianist Freya Jung, with whom he frequently appears in recitals as the JungDUO.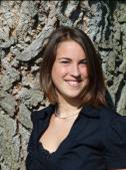 Freya Jung
, piano, born in 1987, won numerous first prizes at national music competitions in Germany as pianist and chamber musician. She was laureate of the Carl- Hempel-Foundation and was awarded the Ulrich-Drosihn-Prize. She began her pianistic studies with Heidrun Berdel and Martina Graf-Nießner and graduated in piano at the Mannheim University for Music and performing Arts with the internationally renowned pianist Prof. Ragna Schirmer. Masterclasses in Lied with Ulrich Eisenlohr and Prof. Römhild in chamber music have deepened her knowledge in this sphere. The young pianist has given recitals in venues such as the concert house in Neustadt and Wiesbanden and the Wiesbaden State Theatre. She was music director of the "Young Opera Rhein-Main". Miss Jung frequently gives recitals with the bass baritone Ezra Jung as the JungDUO and with the "trio toninton" and at present studies chamber music with Prof. Michael Hauber und Prof. SusanneRabenschlag in Mannheim as well as Lied with Prof. Kammerlander at the Weimar University of Music "Franz Liszt".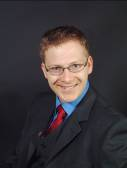 Daniel Seiler ("Bartolo")
was born 1975 and discovered his talent for singing at the age of 16. His first teacher was Olaf Heller at the Heinrich-Schütz-Conservatoire in Dresden. In 1997 he began to study singing at the University of Music "Carl Maria von Weber" in Dresden with Professor Ilse Hahn. After one year he decided to follow his other vocation and graduated in economics in Dresden and Berlin. Mr. Seiler works as an independent consultant.However the bass baritone has remained faithful to music and has appeared on stage in numerous ensembles and with the leading part in "König Drosselbart". Since 2009 he is coached vocally by Professor Dagmar Schellenberger.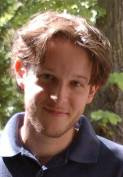 Tom Wenzl ("Basilio") graduated in sociology and educational studies in Berlin, and now works as research assistant for theUniversity of Hanover. Four years ago the tenor discovered the world of classical singing and opera and has since studied privately with the soprano Christina Bischoff (Fiordiligi) and Maria Janina Hake (Munich). He has sung solos in oratorios with the Ensemble Unisono Berlinand last year gave his opera debut as Ferrando (Cosi fan tutte/Mozart) in Berlin



"The Marriage of Figaro"in Hellenikon Idyllion....auf unserer neuen Bühne