Program Preview 2019

Video about Hellenikon Idyllion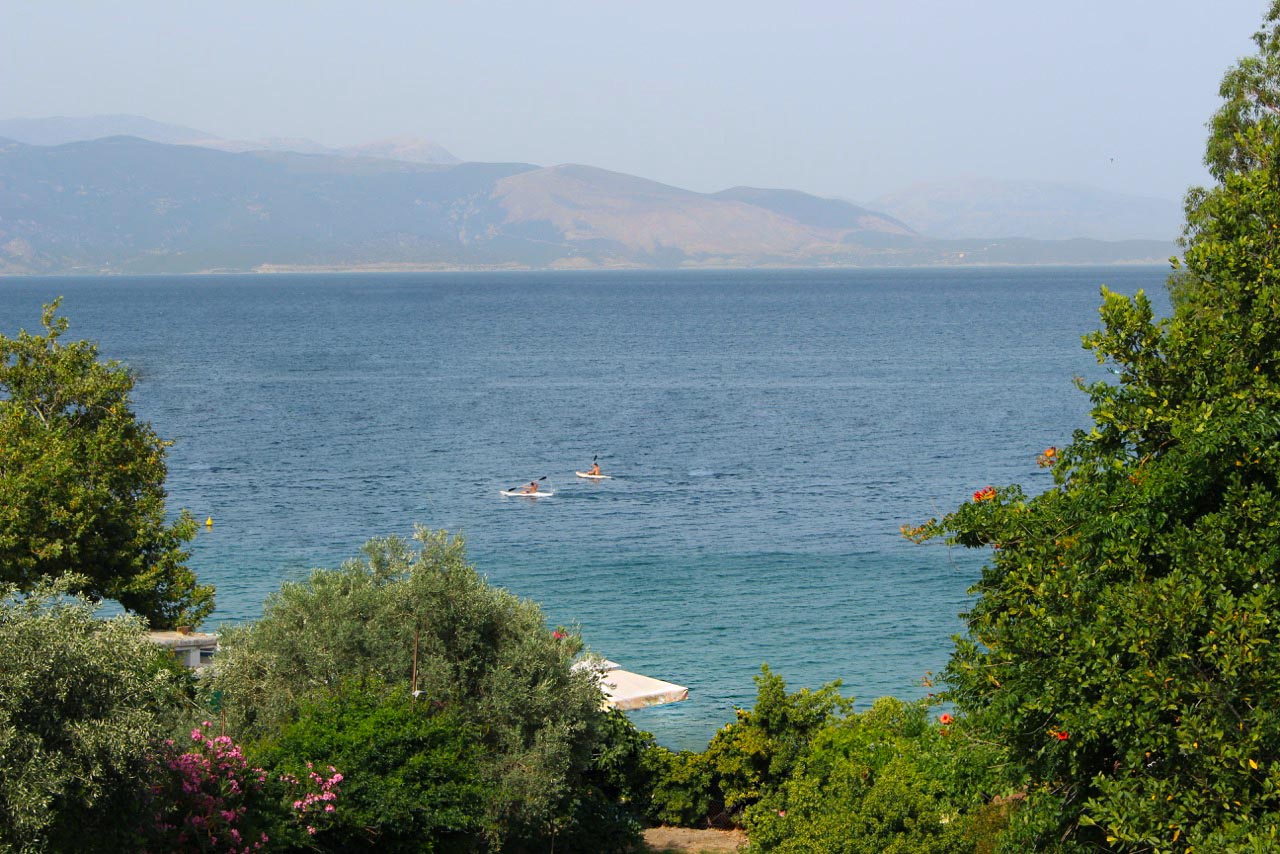 Our Garden 10 meters from the sea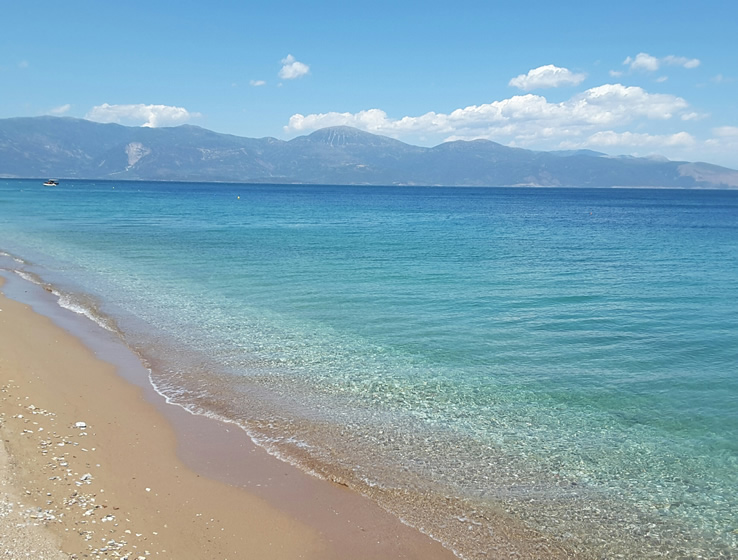 next to the sea
The Hellenikon Idyllion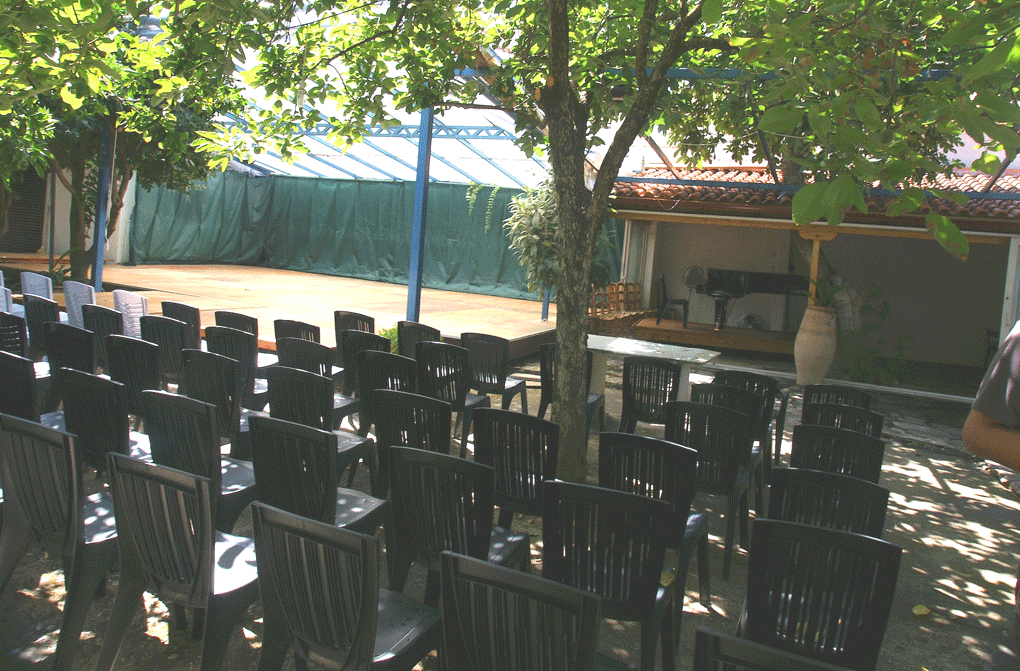 Our music-Pavillon
Project for a Opera
Invitation for the years 2019/2020/2021 to the performance of the opera "Helike Athanatos" in Old Greek!
Dear Professors of Classic and Contemporary Music,
I would like to present to you a new project with the plea to earnestly consider to be a part of the premiere of a new opera. The first part of the act is set in ancient Greece and the second in our time; it is about the tragic story of the sunken city Helike from the year 373 B.C. situated in the Peloponnese, which has been in the process of excavation for many years now. The Libretto has been performed several times as a play now. There has been an advertisement for the plot to be set into music as well, and the results are now on hand as full score.
Concerning the practice of the opera, the most fitting performance would of course be close to the sunken city itself; and exactly that I would like to offer:
"Hellenikon Idyllion" is an artistic-cultural site at the north-west coast of Peloponnese in Greece and can be used for rehearsals and performances as well as accommodation for an orchestra with choir. Therefore, I am offering you and your students free accommodation for 10 to 14 days for this practice/performance project. "Hellenikon Idyllion" is right next to the beach and has all the necessary artistic inventory and performance stages. As a cultural exchange project, you could even receive financial aid for your trip from support programs!
To avoid language barriers, the opera is also available in phonetic translation of the Old Greek in Latin writing. There is also a German, English and modern Greek version of the piece to be able to project the text. Hence there is no knowledge of Greek needed to work on the project. The line-up for the opera should be modelled after the minimum size of a typical symphony orchestra. Duration of the composition: ca. 90 minutes. There are two/three performances planned in local ancient theatres. The musical version of the libretto is a result of an international competition. You will get the first three award-winning recordings in full score version to choose from.
For more information: Since 1990 there have been more than 150 choirs and orchestras at our cultural holiday place. Hellenikon Idyllion, also called Garden of the Muses, is situated in Selianitika, right by the ocean and close to the city Egion. Big choirs and orchestras have the opportunity to sing and play music with a Mediterranean atmosphere in our 4000 m² garden with fruit, olive trees and lawn to catch some sun. There are two roofed stages with big forecourts, a glass pavilion with a grand piano (Schimmel), several pianos and e-pianos, a cello, a contrabass and a kettledrum.
Furthermore, professors and their students are cordially invited to stay at Hellenikon Idyllion for free for a week as of now, so they can get an idea of the place on-site. The performance of the project is planned for 2019/2020/2021, so that we can book capacities accordingly. For example, an ideal date would be within the first three weeks of September.
We are looking forward to hearing from you! Let us know if you have any questions.
You will get details regarding the score with comments from the jury clicking on the following link:
https://www.idyllion.eu/en/2-4-3_2010.html#top
Videos and pictures of our place are more in our program from 2018
https://www.idyllion.eu/en/2-3-9_2018.html
Thank you in advance.
Best wishes,
Andreas Drekis ,Founder and Manager
Hellenikon Idyllion – Garden of the Muses
Kyanis Aktis 20
GR-25100 Selianitika-Egion
Tel.: 0030 210 3461034
Mobil.: 0030 6972263356
E-Mail: info@idyllion.eu
www.idyllion.eu
Guests from the middle of Nov. 2018 until the beginning of April 2019:
Ursula and Andreas are staying with us for 5 months. They are a musical couple in their best age from Germany (piano, lyra and singing) and are excited to welcome you, so you can create many wonderful and beautiful things together.
17 – 22 April

Piano lessons with instructor Anne Riegler
https://www.anneriegler.come
Organisation: Olaf Kessel-Deynet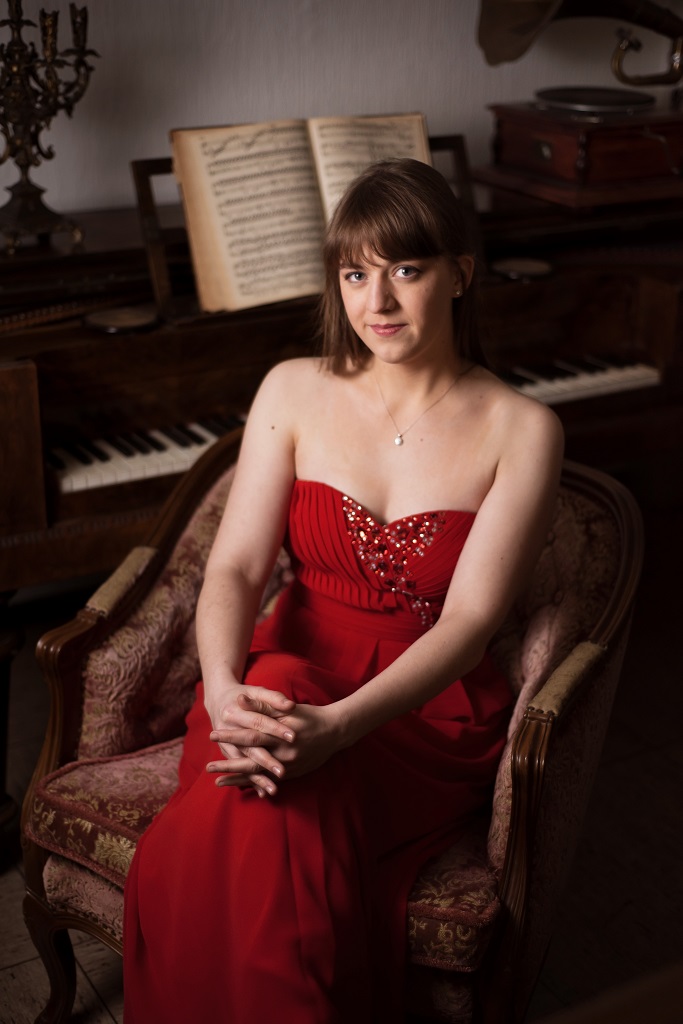 08-15 June the Jazzorchestra from Freiburg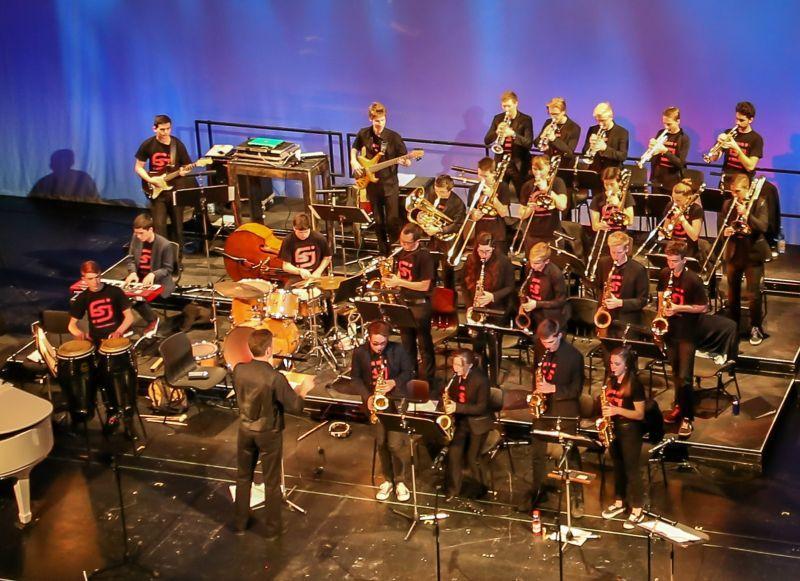 Conductor: Hans Clasen
24 April to 01 May 2019

Student Symphony Orchestra Friedberg: Director with us for the second year
Volkhard Stahl
www.volkhard-stahl.de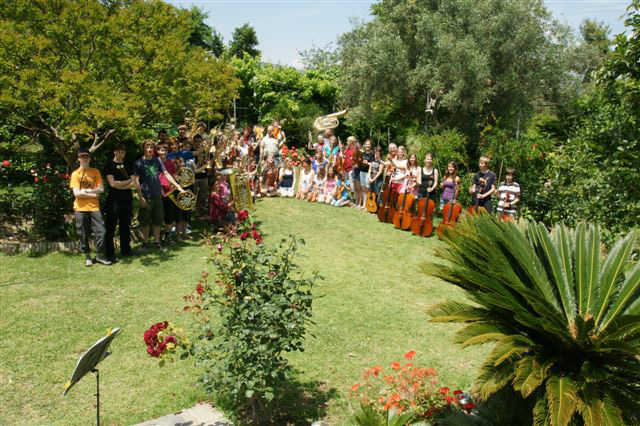 25 May – 01 June

Youth Choir
Jürgen Kruppa
Music school director and
Head of Choral Work in CJD Elze
17 – 22 June 2019

Singing – – Jazz for Beginners – Piano
Seminar days in the Garden of the Muses with Sam Hylton, and Ellen Kaufmann for the fourth year!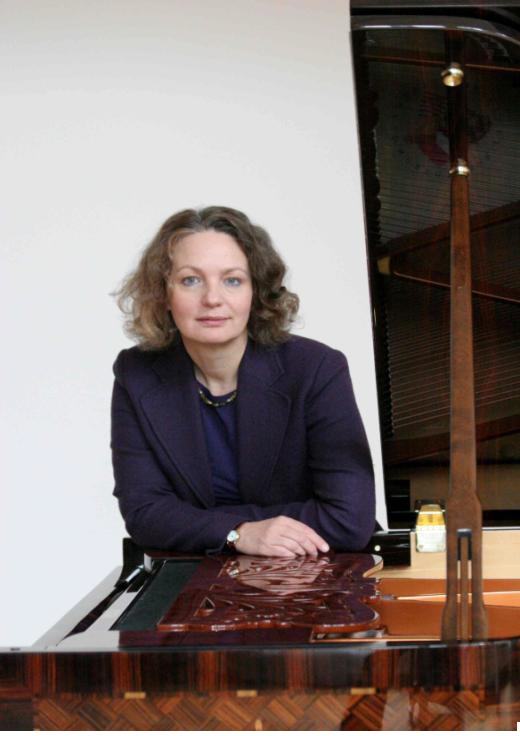 Ellen Kaufmann
10- 22 July 2019
The Böblingen Youth Symphony Orchestra of the AEG Gymnasium, for the 7th year!
Conductor: Stefan Bergtold
22 July– 04 August 2019

"Speak and Philosophize Today in Ancient Greek"… for our 27th year!

Speak classical Greek and relate thoughts of wisdom in the Garden of the Muses with Mr Florian Feicht, ancient Greek teacher of high school in Berlin.
A project funded by Andreas Drekis, Hellenikon Idyllion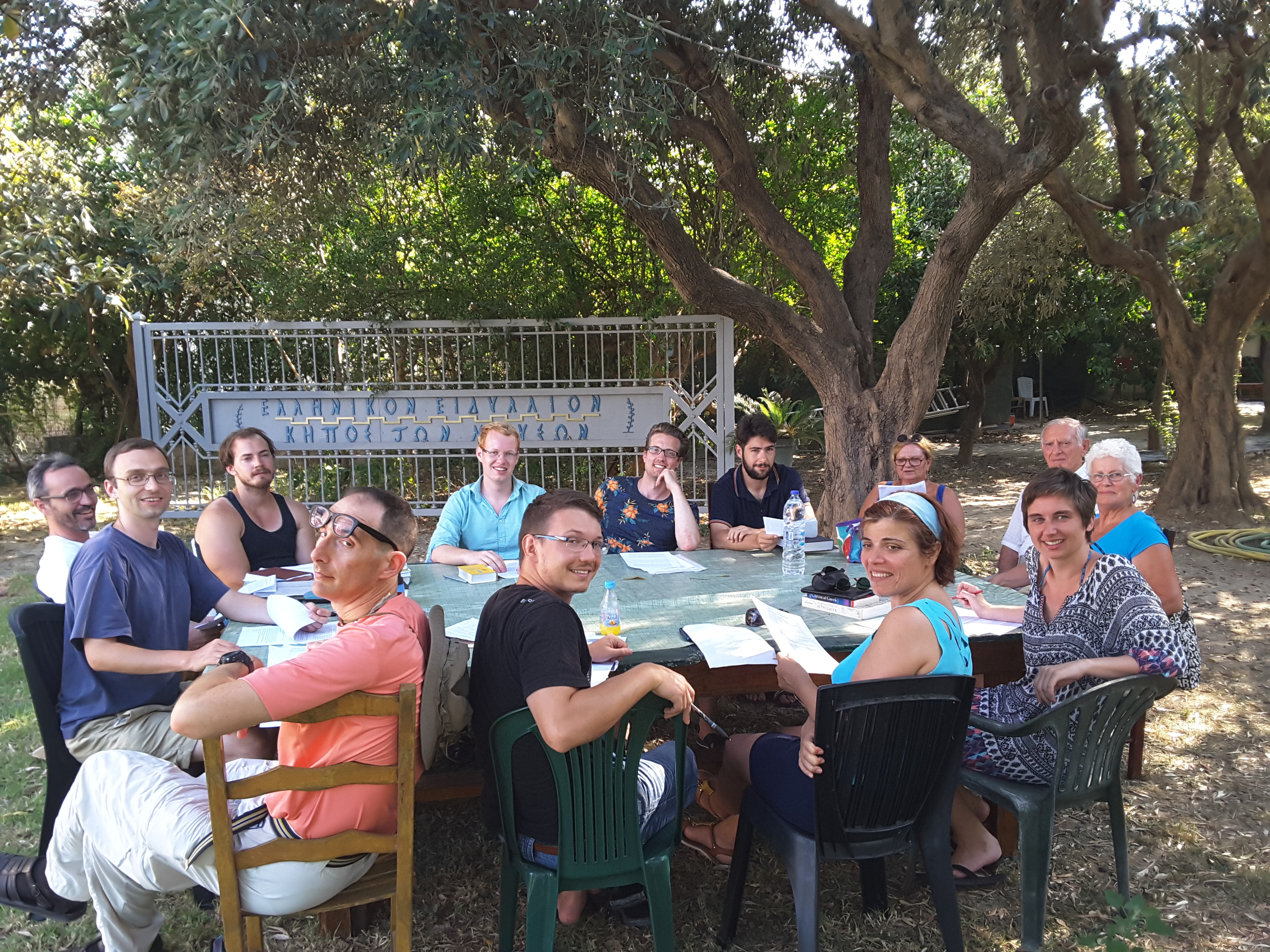 Ἀκμάζοντος τοῦ θέρους κατὰ τὸ σύνηθες φίλαι καὶ φίλοι μέν τινες φιλέλληνες ἐν τῷ καλουμένῳ κήπῳ τῶν Μουσῶν ἁθροίσονται ὡς συναττικίσοντες. Οὗτος δὲ ὁ κῆπος, μέγας καὶ ἐπίσκιος καὶ παραθαλάττιος ὤν, εὑρίσκεται ἐν τῷ Ἑλληνικῷ Εἰδυλλίῳ. Κάλλιστοι οὖν ἔσονται οἱ διάλογοι πολλῶν καὶ ἄλλων φιλελλήνων τῶν λόγων μετεχόντων.
∆ιὰ μὲν οὖν τοῦτο παρακαλοῦμεν πάσας καὶ πάντας ὑμᾶς ἐκ πάσης τῆς οἰκουμένης, αἳ/οἳ χαίρετε τῇ τῶν ἀρχαίων σοφίᾳ καὶ τοῖς λόγοις αὐτῶν, προσελθόντες συνδιαλέγεσθαι ἡμῖν. Ποία δὲ γενήσεται ἡ διδασκαλία; ∆ὶς τοι τῆς ἡμέρας ἐν τόπῳ χαρίεντι συλλεγόμεθα καὶ ἀναγιγνώσκομεν γράμματα ἀξιώτατα τῶν ἀρχαίων ἐξηγούμενοι αὐτὰ κατὰ τὸ ἔθος τῶν φιλολόγων καὶ φιλοσοφούμενοι περὶ τῶν νοημάτων αὐτῶν.
Οὐδενὶ δὲ ἀνάγκη ἔσται ἐξ ἀρχῆς ἀττικιστὶ ὥσπερ Γοργίας μακροὺς λόγους προφέρειν. Ἔξεστι γὰρ παντὶ τὸ πρῶτον μόνον ἀκροατὴς γενέσθαι. Ἀλλὰ ταχέως ὄψεσθε ὡς ῥαδίως ταῖς τῶν ἀρχαίων Ἑλλήνων λέξεσιν διαλεγόμεθα. Μελέτη γὰρ τὸ πᾶν, ὥς φησι Περίανδρος.
Ἡ δὲ ἐν τῷ Ἑλληνικῷ Εἰδυλλίῳ διαγωγὴ οὐ μονον ἐκ διαλόγων σύγκειται, ἀλλὰ καὶ ἄλλα γένοιτο ἄν πολλά. Πολλάκις γὰρ μουσικοί τε καὶ ἄλλοι τινὲς παιδείαν τιμῶντες ἐν τῷ Ἑλληνικῷ Εἰδυλλίῳ διατρίβουσιν, ὥστε συναυλίαι καὶ ἀκροάσεις τινὲς γίγνονται ἑσπέρας. Καὶ οἷόν τε ἂν εἴη ἄλλον τόπον θεάσασθαι καὶ δρᾶμά τι ἐν ἀρχαίῳ τινὶ θεάτρῳ.
Ἐάν τι πλέον καὶ ἀκριβέστερον θέλητε μαθεῖν – περὶ μάλιστα τῆς νυκτερινῆς διαμονῆς καὶ τῶν δωματίων καὶ τῶν λοιπῶν – εἰκὸς ἄν εἴη ὑμᾶς ἐν καιρῷ πυθέσθαι τοῦ τῆς διδασκαλίας καθηγητοῦ
Κυρ. Florian Feicht
Schützenstraße 14
12165 Berlin
E-Mail: flofeicht@googlemail.com
Tel.: 0170-5835320
ἡ τιμὴ ἡ τῆς ἐν πολυκλίνοις δωματίοις διαμονῆς: διακόσια καὶ πεντήκοντα εὐρώ. ἡ τῆς διδασκαλίας τιμή: πεντήκοντα εὐρώ.
πυθέσθαι ἔξεστι καὶ τοῦ κτίστου καὶ κυρίου τοῦ Ἑλληνικοῦ Εἰδυλλίου καὶ ταύτην λαμπρῶς τὴν διδασκαλίαν χορηγοῦντος
Κυρ. Andreas Drekis
Hellenikon Idyllion
GR. -25100
Selianitika, Egion
info@idyllion.eu
Tel.: 0030/26910/72488
Mobil: 0030/6972/263/356
27 Juli - 04 August
The youthsinfonic orchestra from Wil, Switzerland for the 4th year with us!
Conductor : Martin Baur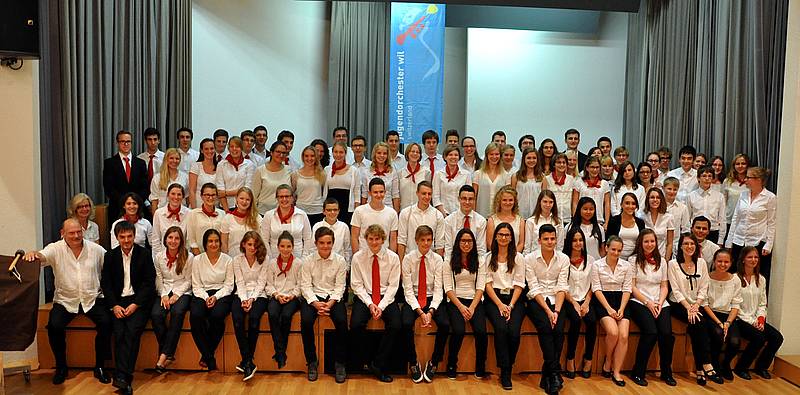 04 – 17 August

Learn ancient Greek in challenging dialogues for English speakers, for the sixth year with us!
Director: Paideia Institute from USA
17 -25 August
Children's theater -group from Russia

18th of August – 9th of September
a funding project of Hellenikon Idyllion
No previous knowledge of Ancient Greek required!
Philosophize with Plato, Socrates, Diogenes, Epicurus, Homer, Aristoteles… even Basilius of Caesarea. Focus your mind and strengthen your soul!
"Learning Ancient Greek and Philosophizing in the Garden of Muses": means learning this language with philosophical quotations and poetic verses from ancient Greek literature. The participants learn about correct pronunciation and grammar in a playful way. The so arising dialogue, including introduction to the classical Greek language, shows the participants a new way of thinking and acting.
We enrich our existence by learning and speaking the original citations and chosen texts of Greek philosophers and poets. Beneficial energy runs through us!
You can take a look at the video with a citation by Aristoteles which is sung! It won first place in our international competition:
https://www.youtube.com/watch?v=g3YFz2fBX98
We will also look at more citations like this which have all been made into singable poems and videos through our international competition AGON ARMONIAS 2018.
---
Julia Diamantopoulou (classical scholar and high school teacher) will teach you.
Who can participate? Everybody who is interested, with or without ancient Greek knowledge
When? 18th of August – 9th of September 2019, once or twice a day, about 3 hours per session; date of arrival and departure can be chosen at your own convenience.
Where? In the "Garden of Muses" next to the sea; Address: Kyanis Aktis 20, GR – 25100 Selianitika
Costs? The costs for accommodation start from 25 Euros/person per day. The costs for participating in the symposium are 30 Euros/person per day (the days are optional), including selected Greek specialties and wine.
How do I apply? As of now at info@idyllion.eu. You can apply until the end of January 2019.
14 – 25 October

College of Music Detmold
Detmold University of Music
Chamber music practice and concert days with 25 young music students from the Institute at the University of Music Detmold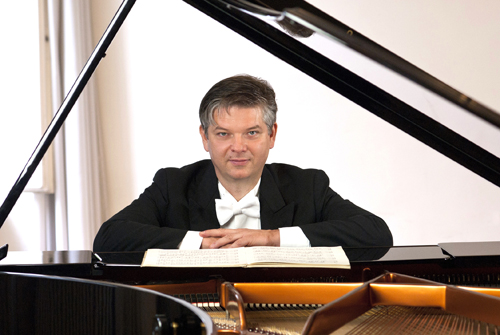 Conductor: Piotr Oczkowski
For the second year with us